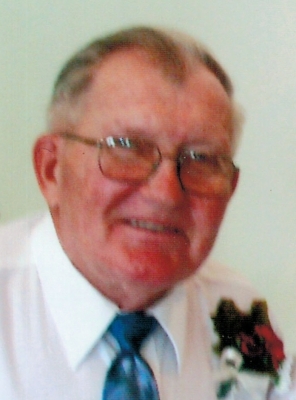 Gordon E. Delong age 88 of Elmwood passed away peacefully on Saturday May 18, 2019 at the Heritage of Elmwood Nursing Home. Gordon was a kind, caring and gentle man who leaves behind many friends and admirers with his passing.
Gordon was born August 1, 1930 in Dunn County. He was the son of Everett and Pauline (Kelm) Delong and grew up in the Elmwood area. As a young man he farmed with his parents in the Township of Eau Galle. Gordon married May Smith September 4, 1951 at St. Peter's Lutheran Church in Elmwood. After marriage they continued farming on the home farm until 1966 when they purchased a farm in Exile area and farmed until he retired. In 2017 they moved into the Village of Elmwood where he has remained for the rest of his life.
Gordon's passion was farming. Besides farming he enjoyed hunting with his son and grandchildren, fishing and spending time with his family and friends. Gordon was the type of person that always looked for the "good" in people, was kind and had great sense of humor.
Gordon is survived by his wife, May; two children Connie Dolby of Menomonie, Dan (Julie) Delong of Menomonie; nine grandchildren; 14 great grandchildren, numerous nieces, nephews and other relatives and friends.
He is preceded in death by his parents, his sister, Leola (Lawrence) Retz, his daughter Lori Moss, and a son-in-law, Ken Dolby.
The family would like to thank Interim Home Care and Hospice for the great care that was given to Gordon this past year, Dr. Wojciechowski for his compassionate care and concern and the staff at the Heritage of Elmwood for all the care given to Gordon.
Memorial services will be held at 11:00 AM Saturday May 25, 2019 at St. Peter's Lutheran Church in Elmwood with Rev. Guy Bergenthal officiating with burial in the Weber Valley Cemetery, rural Eau Galle
Visitation will be held from 4:00 to 8:00 PM Friday at Welcome Home Assisted Living in Elmwood and one hour prior to services at the church on Saturday.