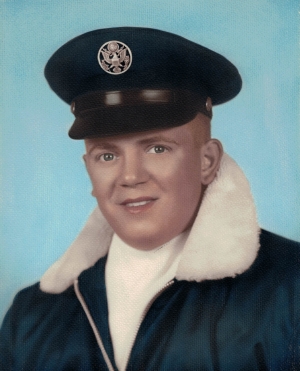 Carl Richard Gronquist, age 72 of Pepin, died Monday, May 27, 2019 at the Minneapolis VA Hospital in Minneapolis, MN with his family by his side.
Carl "Richard" was born on February 12, 1947 in Pittsburgh, PA. He was the son of Pastor Carl A.H. and Marain (Lindroth) Gronquist. Carl moved with family to Sioux Falls, SD and New London, MN before moving to Stockholm, WI. Carl graduated from Pepin High School in 1965. On June 15, 1966, Carl joined the U.S. Air Force and served four years on active duty and two years inactive before being honorably discharged. On April 1, 1967 Carl married his high school sweetheart, Barbara S. Berg in Big Spring, TX. Carl later attended Blackhawk Technical College in Janesville, WI where he graduated with a Airframe and Powerplant degree as an aircraft mechanic. Carl and Barbara moved to Pepin where they raised their family. Carl worked for Meyer Manufacturing in Hager City until retiring in 2011.
Carl was an active member of church, serving on church council, teaching Sunday School and confirmation for many years. He also served on the Pepin Village Board for 9 years and was currently serving as Chaplin for the Maiden Rock American Legion Post #158, which he was a member of for 20 years. Carl served for 38 years on the Pepin Fire Department and was currently serving as Fire Chief for the last 23 years.
Carl enjoyed hunting, camping, traveling, going to air shows, the Packers, fishing and singing. He also liked to share stories and visit with people. Most of all, Carl loved to spend time with his family and friends, especially his grandchildren and his dog, Cuddles.
Carl is survived by his wife of 52 years; Barbara, one son; Carl Richard Jr. of Bay City, two daughters; Jolayne (Joel) Wener and Charlene (Randy) Westberg, both of Pepin, six grandchildren; Bryttany, Karlie, Krissa, Mason, Nolan and Kegan, four sisters; Janet (Leo) Novak of Spicer, MN, Marion Kruger of Beaver Dam, Joanne Allen of Lidgerwood, ND and Ruth (John) Gronquist-Burr of Fairbanks, AK, nieces, nephews, other relatives and friends. He is preceded in death by his parents; Pastor Carl A.H. and Marain Gronquist and brothers-in-law; Larry Kruger and Tom Allen.
Funeral Services will be 11:00AM Saturday, June 1, 2019 at the Sabylund Lutheran Church in Stockholm with Rev. Jon Becker officiating. Burial will be in the church cemetery with Military Honors provided by the Maiden Rock American Legion Post #158. Visitation will be from 5:00PM-8:00PM Friday at the Rhiel Funeral Home in Durand and one hour prior to services at the church on Saturday.
Rhiel Funeral Home & Cremation Services, Durand, is serving the family.