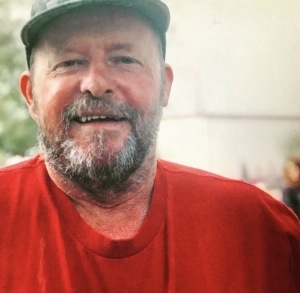 Terry John Brunner, better known as "Seed", age 66 of Durand, passed away peacefully on Monday, May 27, 2019 at The Neighbors of Dunn County Care Center in Menomonie with his family by his side.
Seed was born on May 26, 1953 in Durand to Cyril and Beatrice (Bauer) Brunner. He grew up in Lima, attended Sacred Heart School in Lima and graduated from Mondovi High School in 1971. Seed spent most of his years on the family farm working for his father and uncles at Brunner Seed Corn. After his father Cyril passed away in 1997, Seed could be found taking care of his livestock or driving 40mph to and from town. While caring for his mom Beats, Seed also worked for Hutchinson Technology in Eau Claire for ten years. When his health issues became too much to handle on his own, Seed moved to the Welcome Home in Elmwood, where he remained the rest of his life.
Seed enjoyed bowling, hunting, fishing, playing the lottery and playing softball. He was a lifetime member of Holy Rosary Catholic church and attended Masses daily. Most of all, Seed loved spending time with family and friends.
Seed is survived by his sisters; Pat Rosenberg of Eau Galle, Mary (Bill) Hopkins of Cadott and Donna (Mike "Hurl") Hurlburt of Durand, Aunts; Millie (Bud) Miller and Clara Bauer, nieces and nephews; Michelle (Dale), Shawn, Billy (Anne), Lucas (Heidi), Hayley (Brad) and Perry (Nicki), many great nieces and great nephews, cousins, other relatives and friends. He is preceded in death by his parents and several aunts and uncles.
Memorial Mass will be 11:00AM Tuesday, June 4, 2019 at Holy Rosary Catholic Church-Lima in Durand with Rev. Paul Bosco officiating. Visitation will be from 10:00AM until the time of services at the church on Tuesday. Burial will be in the church cemetery.
A celebration of Seed's life will be held from 4:00PM-7:00PM Monday, June 3, 2019 at the Welcome Home in Elmwood.
Rhiel Funeral Home & Cremation Services, Durand, is serving the family.