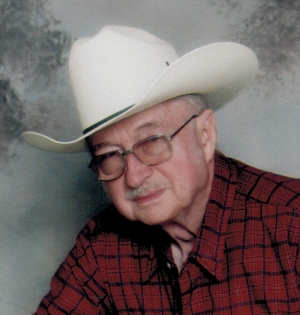 Herbert A. Nazer age 88 of Elmwood, died Monday July 1, 2019 at the Heritage of Elmwood Nursing Home in Elmwood.
Herb was born November 27, 1930 in Chippewa Falls. He was the son of Nicholas and Amelia (Stertz) Nazer and grew up in the Chippewa Falls area. Herb married Adeline Lipke December 14, 1952 in Bloomer and together they raised six children. They later moved to Elmwood where Herb retired from McMahon Motors in Durand.
Herb had a love of country music. He played guitar, banjo, accordion, piano, harmonica and fiddle. He entertained many through the years playing country western and old-time music. His bands included, Tex Nazer and the Trailblazers, The Lone Star Troubadours, and the Rovin' Cowboys. He played in the surrounding communities for many years. Herb also repaired musical instruments for many around the area.
Herb is survived by his children, Charlotte (Tom) Harris, Lois (Roger Schuh) Nazer, Audrey (James) Brantner, Christopher (Dee) Nazer, Jeannette (Mike) Zopp and Sandra (Russ) Price; eight grandchildren and four great grandchildren and other relatives and friends.
He is preceded in death by his parents, his wife Adeline, May 20, 2019, two brothers, Elmer and Edgar; two sisters, Elfreda Liddell and Juanita Tichey.
Memorial services will be held at 11:00 AM Saturday July 6, 2019 at the United Methodist Church in Elmwood with Rev. Michael Weaver officiating. Burial will be in the Lower Weston Cemetery, rural Menomonie.
Visitation will be held from 4:00 to 7:00 PM Friday at the Rhiel Funeral Home in Elmwood and one hour prior to services at the church on Saturday.