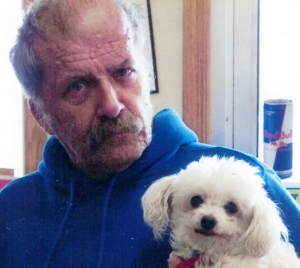 Richard A. Schmalzriedt age 66 of Eau Galle died July 5, 2019 at HSHS Sacred Heart Hospital in Eau Claire.
Richard was born April 4, 1953 in Milwaukee. He was the son of Ralph and Lucille (Feltes) Schmalzriedt. Rick grew up in the Milwaukee area and later moved to Eau Galle with his family. He worked for Genesis Industries in Elmwood for many years, retiring in 2018. Rick loved spending winters in Florida fishing. He also enjoyed his time working for Dick Tulip of Tulip farms, selling produce on summer weekends in the Twin Cities. Rick had a special place in his heart for his dog, Frosty.
Rick is survived by his brother, Gary (Sharon) of Wabasha, MN, two sisters, and numerous nieces and nephews, all of whom he loved dearly. He is preceded in death by his parents.
A Celebration of Life will be held from 11:00 AM to 1:00 PM Saturday July 13, 2019 at Rhiel Funeral Home in Durand with a prayer service at 12:30 PM. Burial will be in St. Henry's Cemetery in Eau Galle at a later date.
Celebration of Life will continue with a reception to be held at the Corral Bar and Riverside Grill in Durand immediately after the services at the funeral home.