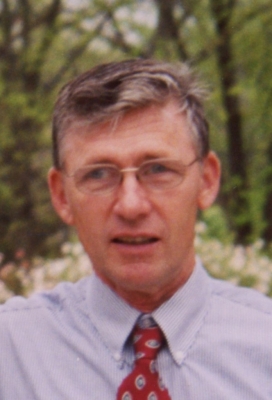 James J. Brunner Jr. "Jimmy" age 72 of Arkansaw, died Saturday August 3, 2019 at Care Partners Assisted Living in Eau Claire due to complications of Parkinson's Disease.
Jim was born August 18, 1946 in Durand. He was the son of James and Evelyn (Spindler) Brunner and grew up on their farm in the Arkansaw community. Jim graduated from Arkansaw High School in 1964. Jim enlisted in the U.S. Navy and served during the Vietnam War. After the service, Jim returned to Arkansaw and farmed with his dad and brother. Jim married Barb Fedie July 28, 1973 in Eau Galle. After marriage they continued farming in the Township of Waterville, rural Arkansaw where they raised their three daughters. Jim served on numerous boards and committees in the Dairy Industry. Jim unwillingly had to give up farming in 1986 due to his diagnosis with Parkinson's Disease. For the past four years, Jim and Barb have resided in Eau Claire.
Jim loved doing woodworking, being with the cows, writing poetry, gardening, baking bread and pies, playing cards, especially pfeiffer and spending time with his family and friends.
Jim is survived by his wife of 46 years, Barb, three daughters, Colleen (Jimmy) Davis of New Richmond, Mary Jo Brunner of New Richmond, Sara Brunner of Eau Claire; two grandchildren, Landon and Lauren Davis; siblings, Carol Pittman of Menomonie; Anita (Mike) Arndt of Marshfield; Wayne (Janet) of Arkansaw; Suzanne McNaughton of Omaha, NE; Teresa (Tim) Smith of Dixon, IL; several nieces, nephews, other relatives and friends.
He is preceded in death by twin infant daughters, Margaret and Mary Ann; his parents and a brother-in-law, Steve McNaughton.
In lieu of flowers, memorials in Jim's memory may be made to The Michael J. Fox Foundation, P.O. Box 5014 Hagerstown, MD 21741-5014
Funeral services will be 11:00 AM Thursday August 8, 2019 at St. Joseph Catholic Church in Arkansaw with Rev. Joseph Okine-Quartey officiating. Burial will be in the church cemetery with military honors provided by the American Legion Post 181 of Durand.
Visitation will be held from 4:00 to 7:00 PM Wednesday and one hour prior to services at the church on Thursday.