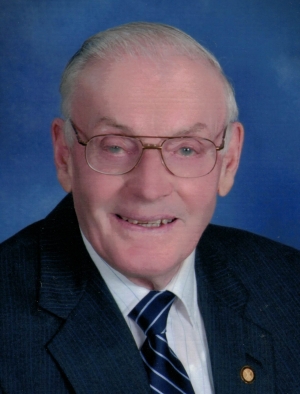 William "Bill" C. Pittman age 90 of Arkansaw, passed away on Sunday August 4, 2019 at the Plum City Care Center in Plum City where he has resided for the last nine months.
Bill was born November 13, 1928 at home on the farm in rural Arkansaw. He was the son of William and Laura (Schultz) Pittman and grew up on the family farm. Bill graduated from Arkansaw High School in 1946. After high school Bill farmed with his family on the home farm. Bill married Sylvia A. Bauer June 7, 1955 at Lima. After marriage they farmed on the Pittman family farm for many years and raised two children, Greg and Karen.
Bill was very active at St. Joseph's Catholic Church, serving on various boards and committees He was also the cemetery sextant for many years. He was a member of the Catholic Knights, and AMPI.
Bill enjoyed woodworking, making maple syrup, playing bingo, and spending time with family and friends.
Bill is survived by a son, Greg (Debbie) of Arkansaw; a daughter, Karen (Kelly) Patton of Excelsior, MN; seven grandchildren, Angie, Jodie, Travis, Teresa, Jason, Joe and Austin; 11 great grandchildren; a brother-in-law, Marlo Bauer of Durand.
He is preceded in death by his parents, his wife, Sylvia in 2010, and a brother Norris.
Funeral services will be 11:00 AM Friday August 9, 2019 at St. Joseph's Catholic Church in Arkansaw with Rev. Joseph Okine-Quartey officiating. Burial will be in the church cemetery.
Visitation will be held from 4:00 to 7:00 PM Thursday at Rhiel Funeral Home in Durand and one hour prior to services at the church on Friday.