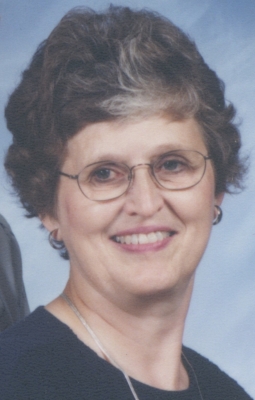 Karen R. Boning age 77 of Menomonie, formerly of Leigh, NE passed away Sunday August 11, 2019 at Solomon Hills Adult Family Home in the Township of Lucas, rural Menomonie.
Karen Rose Boning was born September 23, 1941 near Wynot, NE. She was the second of ten children born to Gilbert and Marie (Schroeder) Hochstein. Her family later moved to a farm southeast of Hartington, NE. She attended Midway Elementary School and graduated from Holy Trinity High School in 1959. For several years she worked in the office of the Cedar County Judge.
Karen married Alan Boning October 18, 1969 and made their home Northwest of Leigh, NE. After a series of strokes and a serious traumatic brain injury they moved to Norfolk, NE in 2004.
Karen became a resident of Solomon Hill Estates Adult Family Home near Menomonie, WI in 2010 where she has remained the rest of her life.
Karen is survived by her husband, Alan; four children, Janice (Jed) Christensen and Brian (Lori) Boning both of Norfolk, NE, Sondra (Brad) Heywood of Garland, NE, Janelle (James) Fenton of Menomonie, WI; 12 grandchildren, Alex, Jacob, Andrew and Jonathan Fenton; Mattalyn and Whitney Boning, Morgan Heywood, Clayton, Claire, Emma, Ethan and Alan Christensen; five brothers, Ken (Diane) Hochstein of Eugene, OR, Rey (Kathy) Hochstein of Waterloo, NE, Marvin (Mickey) Hochstein of Bloomfield, NE, Dennis (Lynn) Hochstein of Omaha, NE, Lyle Hochstein of Scotland, SD; three sisters, Kathleen (Robert) Haug of Brookings, SD, Char (Greg) Gartner of Republican City, NE, Jolene (Dick) Donner of Crofton, NE, along with many nieces, nephews other relatives and friends.
She is preceded in death by her parents and a sister, Janice Hochstein.
A Celebration of Life will be held from 4:00 to 7:00 PM Sunday August 18, 2019 at the Rhiel Funeral Home in Menomonie.
In lieu of flowers, memorials may be given to Options for Women Menomonie, P.O. Box 427 Menomonie, WI 54751 or to a charity of the donor's choice.
A Memorial Mass will be held at 10:30 AM Saturday August 31, 2019 at St. Mary's Catholic Church in Leigh, NE. Visitation will be held from 9:30 AM until the time of the services with a Rosary Service at 10:10 AM. Burial will be in the Fairview Cemetery at Creston, NE.