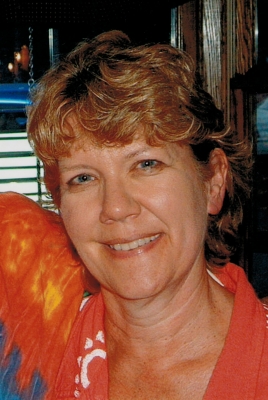 Barbara, "Barb", Schmelzle age 67 of Menomonie, slipped suddenly from this life into the next on Tuesday August 13, 2019 at her home.
Barb was born November 15, 1951 in Wisconsin Rapids, Wisconsin. She was the daughter of Roman and Shirley (Fox) Schmid and graduated from Lincoln High School in Wisconsin Rapids in 1969. Barb attended Carroll College and graduated from the University of Wisconsin-Madison.
Barb worked as an Occupational Therapist in Hayward, Antigo, Chippewa Falls, Eau Claire, and Dunn County. She particularly enjoyed working in Home Health Care, although she worked in all areas of the field of Occupational Therapy.
Barb was kind, loving, and understanding of all people. She was warm and welcoming, and made each person she encountered feel special and good about themselves.
Family was very important to Barb. She was deeply devoted to, and loved her husband, two sons, and daughters in law, her grandchildren, siblings, and cousins. She was the "north star" of her immediate and extended family. When teamed up with her cousins, reunions and get-togethers ran smoothly.
A true nature lover at heart, Barb enjoyed bird watching, raising monarch butterflies, and observing the loons at the family cottage. She kept track of the eagles out the back window of the house, at the cottage, and online in Decorah, Iowa.
Barb was a third generation member of the P.E.O. sisterhood. She cared deeply about the organization and her "sisters." A lifelong, avid Badger and Packer fan, Barb never tired of seeing Bucky Badger and the Badger band.
Barb was preceded in death by her parents, niece Haley Schmid, and her mother Shirley's second husband, Bob Cuff, her father and mother in law, Eleanore and Marvin Schmelzle, and a sister in law Marie Clare Schmelzle.
Barb is survived by her husband, Tom,: two sons, Scott (Toni) and Mark (Bette); three grandchildren, Calvin, Hannah and Eleanora "Nora"; one sister, Lynn (Al) Tetzloff; one brother, Bill (Cathy) Schmid: one niece, five nephews, and one grand nephew, eight first cousins and their spouses, two sister in laws, Sr. Margey, Schmelzle, Ann Arbuckle, and Bob's daughter Judy Cuff.
Barb's family would like to thank the Mayo Home Hospice team and the Mayo Clinic Health System Menomonie Outpatient Surgery doctors and nurses who treated Barb with love, tenderness, and kindness.
Barb's family is eternally grateful to Jackie and Russell FourEagles and Reverend Kathleen Remund for their care and support of Barb. They were a constant source of faith, hope, and encouragement.
A Celebration of Barb's life will be at 11:00 a.m. Saturday October 5, 2019 at First Congregational United Church of Christ in Menomonie with Rev. Kathleen Remund officiating. Friends may greet the family at the church from 9:30 a.m. until the time of the services.
In lieu of flowers, memorials may be given to the Barb Schmelzle Memorial Fund at the Community Foundation of Dunn County @ cfdunncounty.org. The purpose of this fund is to ensure that Barb's love, kindness and compassion toward her fellow human beings, animals, love of nature, and learning lives on. These guiding principles will be used to make grants to enhance the outdoor world and environment, to support animal welfare, to help non-traditional women students with financial need make progress towards furthering their education in any field, and to help traditional women students with extreme and adverse life circumstances further their education.