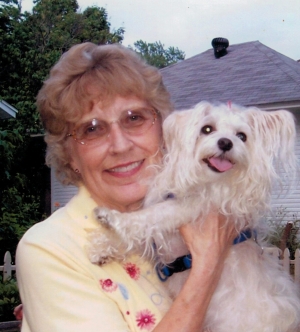 Dorothy "Dorot" M. Wilsey age 87, passed away on Friday August 16, 2019 at The Neighbors of Dunn County Memory Care in Menomonie.
The former Dorothy Mae Scharlau was born July 28, 1932 and lived with her parents, William and Margaret (Cook) Scharlau in the Township of Red Cedar in Dunn County. Dorot married Orvil Wilsey on August 20, 1955. After marriage, Dorot and Orv moved to the Twin City area where Orv worked at Honeywell while Dorot kept a beautiful home, groomed lawn and gardens, and prepared wonderful meals for Orv to come home to. She enjoyed spending time outside and inside with crafting, knitting and many handiwork projects. Collecting Barbie dolls was also a passion of hers. They enjoyed many years vacationing at their cottage on Lake Tainter in Menomonie as well as visiting parents in Menomonie and visits to Florida.
Dorot loved being with, shopping for, and spending quality time with her nieces and nephews. She also had a special bond with their dogs, Nicky, Fritzie, Gunner and Hannah, who were loved and spoiled.
Dorot is survived by her husband, Orvil, many nieces, nephews and other relatives and friends.
She is preceded in death by her parents and sisters, Helen Ranney, Marge Storing and Mildred, Marlys and Mary Ann Scharlau.
Graveside services will be held at 2:00 PM, Wednesday, August 21, 2019 at St. Paul's Lutheran Cemetery in Menomonie. Fellowship and coffee will follow at Rhiel Funeral Home in Menomonie.