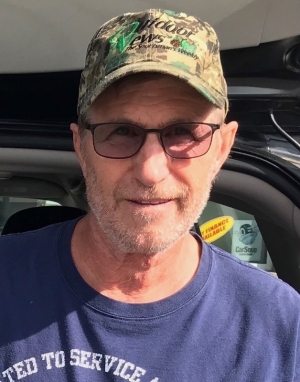 Wayne F. Brunner, age 63 of Arkansaw, died suddenly of a heart attack on Saturday, November 9, 2019 at Advent Health Hospital in Durand.
Wayne was born March 14, 1956 in Durand. He was the son of James & Evelyn (Spindler) Brunner and grew up on the family dairy farm in Arkansaw. Wayne graduated from Durand High School in 1974. After graduation, Wayne worked on the family dairy farm with his father and brother. Wayne retired from milking last July and has been driving bus for Pape Bus Service in Durand. He loved going to work and especially loved telling his family all the funny stories about him and the kids on his bus.
Wayne always said that farming was not work to him, it was in his blood, what he was meant to do. His greatest joy was spending time with his family and being outdoors, either by working the fields, milking his cows, or hunting.
Wayne married Janet Berger on July 2, 1977 in Arkansaw Together Wayne and Janet raised their three children on the family dairy farm.
Wayne is survived by his wife of 42 years, Janet, children, Rebecca (Joshua) McMahon of Arkansaw, Jacob of Arkansaw and Joseph (Tina) of New Richmond, grandchildren, Jordin 20, Alexandra 17, Julia 12, Zachary 5 and Piper 3, siblings, Carol Pittman of Menomonie, Anita (Mike) Arndt of Marshfield, Suzanne McNaughton of Omaha, NE, Teresa (Tim) Smith of Dixon, IL, sister-in-law, Barb Brunner of Eau Claire, many nieces, nephews, other relatives and friends. He is preceded in death by his parents, brother-in-law, Steve McNaughton, sister-in-law, Brenda Berger and his brother, James Brunner.
Wayne will be remembered as a kind and loving soul that was loved by many.
A Celebration of Life will be held from 1:00PM to 4:00PM on Saturday, December 14, 2019 at the Arkansaw Community Center in Arkansaw.
Rhiel Funeral Home & Cremation Services, Durand, is serving the family.