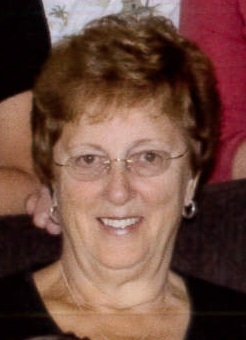 Mary Schermerhorn died peacefully at The Cornerstone Hospice Center located in The Villages, Florida on November 26, 2019 at the age of 77.
Mary is survived by her husband, George of The Villages; and her children, Joan (Franz) Zillner of Birchwood, Steve (Amy) Schermerhorn of Wauwatosa, and Dave (Toni) Schermerhorn of Minneapolis, MN; four grandchildren, Caitlin, Alyssa, Sullivan, and Abigail; a great grandchild, Edison; two sisters, Kathleen Ruetten and Rosella Schendel.
Mary was born on June 10, 1942 in Hillsboro, Wisconsin to Matt and Tillie Schmid. She graduated valedictorian from Ontario High School in 1959. She married George, her childhood sweetheart, in 1960. Over the next 11 years, the couple welcomed their three children into their home. After moving to Menomonie, Wisconsin in 1977, Mary and George worked side-by-side on a number of business ventures, the first being OK Hardware, a hardware store they owned and operated. All three of their children joined their parents' efforts at OK Hardware during this special period in her life. Later Mary and George successfully partnered in real estate sales and rental with Mary fulfilling many key administrative roles. Her children remember her as a loving person with a quick sense of humor who encouraged them to persevere no matter how difficult the challenge.
Mary adored her grandchildren and great grandchild. One of her greatest joys was spending time with them each summer during family reunions and she especially cherished the high-spirited card games those events always included. Mary was a great cook who deeply enjoyed nourishing her family and entertaining her friends. She engaged in numerous pastimes over the course of her lifetime including roller skating, skiing, golfing, playing cards and mahjong. Mary was a dedicated Green Bay Packers fan who loved to give the fans of other football teams a hard time. She was an active member of the The Giving Doll, an organization dedicated to making dolls to comfort children who are experiencing difficulties in their life.
A funeral mass is scheduled for 11:00am on Saturday December 14th at St. Joseph's Catholic Church in Menomonie, Wisconsin, with a celebration of Mary's life to follow at The Pioneer Grill and Saloon. In lieu of flowers, please send donations in Mary's name to the American Cancer Society at https://www.cancer.org/involved/donate.html.
The family would like to thank the vast and talented team across numerous central Florida medical facilities and the staff at Cornerstone Hospice Center for their efforts and dedication to Mary's well-being. Special thanks to Beverly Elmore, MMS, PA-C for her compassionate and attentive care. Additionally, the family would like to extend our deepest gratitude to Dr. Bob Burgfechtel for a lifetime of medical guidance and support.