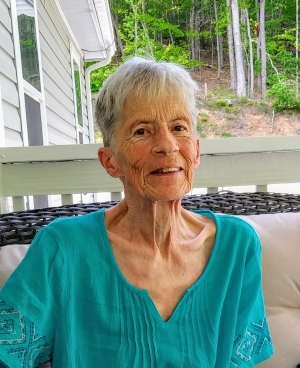 Anne M. Rankin, 76 of Menomonie made her heavenly journey to reunite with her late husband Alva Rankin among multiple family members and friends on Monday December 16th, 2019 at Mayo Clinic Health System-Red cedar in Menomonie.
Anne was born December 19th, 1942 in Menomonie. She was the daughter of Peter and Gertrude (Lewis) Jeatran and grew up in Menomonie.
Anne spent many years as the President of her local Foster Parent Chapter. She also played a large role in the Kids of Lake Nebagamon, providing many children and their families with holiday dinners, clothing and gifts under the tree. Those are just a couple of selfless involvements that Anne took pride in. She was a true example of what love and determination can accomplish. She was an amazing mother, grandmother, mother n law, sister, sister n law, and friend, as well as a role model to those around her. Anne loved a good laugh, and her memory will forever leave a smile upon the faces of those who had the pleasure of knowing her. Until we meet again, we will forever feel the warmth of your smile when the sun shines down upon us and hear your beautiful laughter as the gentle breeze brushes across our face. Thank you for being you....
Anne is survived by her children, Ron (Misty) Husby, Rick (Gretchen) Husby, Maria Valencia, Ty (Nikki Ann) Kennedy, Damen Rankin; grandmother to eight beautiful grandchildren; a stepsister, Ruth Ann Taylor of California, many nieces, nephews and foster mother to many. This angel who walked the earth will now be watching us from above.
She is preceded in death by her parents, her husband Alva Rankin, five brothers, Dick, Bob, Dan, Jim and Tom Jeatran.
A Celebration of Life will be held from 11:00 AM to 3:00 PM Friday December 20, 2019 at the Rhiel Funeral Home in Menomonie.