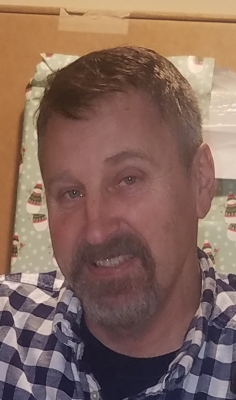 Kevin S. Pierzina age 54 of Menomonie, died Sunday, December 22, 2019 at Minneapolis Heart Institute following complications to heart surgery.
Kevin was born December 28, 1964 in Arcadia, Wisconsin. He is the son of Eugene and Evelyn (Axness) Pierzina. He grew up in Arcadia, graduating from Arcadia High School in 1984. Kevin worked at Jensen Tie and Lumber for eight years. After a brief residence in the Twin Cities, Kevin made his home in Menomonie. Kevin has been employed at the Wal-Mart Distribution Center in Menomonie for the past 25 years. Kevin married Jane Brom October 7, 1995 at St. Stanislaus Catholic Church in Arcadia. Kevin and Jane provided foster care to six children over a seven-year period. They adopted two, Deanna and Andrew.
Kevin will be remembered as a loving husband, father, brother, uncle and Godfather. Kevin will also be remembered for his love of family and friends, kindness, and his willingness to lend a hand. Kevin was a lover of animals who volunteered many hours at the Dunn County Humane society and adopted many pets. He enjoyed spending time with family and friends at Packer games, sharing a good micro-brew and a euchre game. In his free time he enjoyed many outdoor activities including; traveling, camping, hunting, and spending time on the farm with Andy.
Kevin is survived by his wife, Jane, his nine siblings, Dianna, Bonnie, Cheryl, Betty, Joyce, Carol, Patty, Renee and Gene; his mother-in-law, Bernell; a brother-in-law, Dale and many nieces, nephews, great nieces and great nephews.
He is preceded in death by his parents, and a brother Wayne Pierzina.
Memorial services will be held at 1:00 PM Saturday December 28, 2019 at Fagernes Lutheran Church in rural Blair with Rev. Cheryl Matthews officiating.
Visitation will be held from 5:00 to 8:00 PM Friday at Rhiel Funeral Home in Menomonie and from 11:00 AM until the time of the services at the church on Saturday.