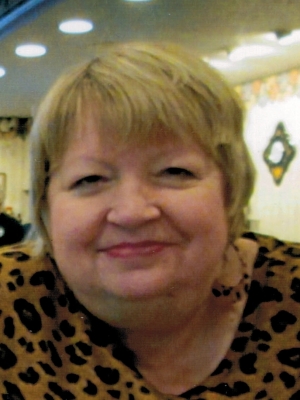 Cheryl K. Tiffany age 60 of Elmwood, died suddenly on Tuesday December 31, 2019 at Mayo Clinic Health System-Red Cedar in Menomonie.
Cheryl was born October 24, 1959 in Red Wing, MN. She was the daughter of LaVerne and Norma (Eidem) Hanson and grew up in the Bay City area. Cheryl graduated from Ellsworth High School in 1978. Cheryl worked for Pierce County Bank & Trust for several years. She married William Tiffany June 15, 1991 in Ellsworth. After marriage they made their home just outside of Elmwood where they raised their two sons. Cheryl was currently working at Citizens State Bank in Elmwood, where she has been working for the past twenty years.
Cheryl enjoyed decorating her new house, spending time with her grandson, Brantley, taking care of her flowers and her dogs. She also enjoyed hosting parties, playing cards and spending time with her family and friends.
Cheryl is survived by her husband of 28 years, Bill, her two sons, Brady (Jessie) of Mondovi, Bryce of Elmwood; her grandson, Brantley; her mother Norma Hanson of Bay City; a sister, Vicki (Paul) Riegelman of Bay City and a nephew, Spencer Riegelman; She is preceded in death by her father LaVerne.
Funeral services will be 11:00 AM Monday January 6, 2020 at Spring Lake Lutheran Church, rural Spring Valley with Rev. Dwaine Sutherland officiating. Burial will be in the Spring Lake Lutheran cemetery.
Visitation will be held from 4:00 to 8:00 PM Sunday at Welcome Home Assisted Living in Elmwood and one hour prior to services at the church on Monday.