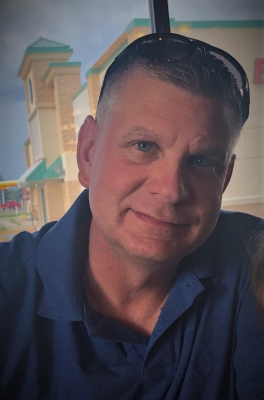 Daniel Michael Anderson, age 45 of Menomonie, passed away unexpectedly on Friday, January 17th, 2020 in his home. Dan was born on August 4th, 1974 in Elmhurst Illinois to Beth Burntvedt and Larry Anderson. He grew up in Addison, Illinois and married Dawn D. Addie of Menomonie on August 22, 2009.
Dan had a gregarious spirit and enjoyed life to the fullest. Family, sports and food were his great passions. During the summer, you could find him fishing on the lake, BBQing up some chicken or burgers or watching his beloved White Sox. Sunday's were reserved for "Da Bears". Fans in Chicago could hear him cheering all the way from Menomonie.
Dan is survived by his loving wife, Dawn; sons Dan and George, daughter Kyrsten (Cory) Kasfeldt; two beautiful granddaughters Arabella and Madelyn; his mother, Beth; a brother Pete (Criss); niece Davis, nephew Kai, Grandmother Laverne and numerous other extend family members.
Dan was preceded in death by his father, Larry Anderson and grandfather Thorvald Robert Burntvedt.
A celebration of Dan's life will be held for all family and friends on Friday, January 24, 2020 at Cedarbrook Church, N6714 470th Street, Menomonie WI, from 11am – 2pm.
Online condolences may be made at www.rhielfuneralhome.com
Rhiel Funeral Home & Cremation Services of Menomonie is serving the family.