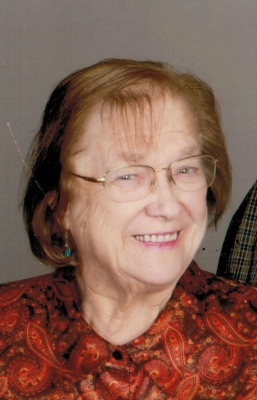 Mary M. Dilts age 90 of Menomonie, formerly of Eau Galle, died Tuesday February 11, 2020 at her home in Menomonie surrounded by her family.
Mary was born March 27, 1929 in Pulaski County, Indiana. She was the daughter of Leander and Leonora (Kuhn) Weaver and grew up in that area of Indiana. Mary married James D. Dilts July 6, 1957. They lived for a short time in Richland Center Wisconsin before moving to rural Elmwood in 1972. Mary worked as a Nursing Assistant for many years, working at nursing homes in Elmwood, Menomonie and Durand.
Mary was loving and caring wife, mother and grandmother. She was very quick witted and loved to laugh, and her faith was a very important part of her life. She was creative in crocheting, sewing and flower arranging. Mary enjoyed traveling, camping, watching birds, especially her hummingbirds and spending time with family and friends.
Mary is survived by her husband Jim, her children, Patricia (Mike) Zentner of Prescott, Joanna Dilts of Elmwood, Craig (Margaret) Dilts of Menomonie, Matthew (Jean) Dilts of Downsville, Lorna (Alan) Leistikow of Oakdale, MN; 16 grandchildren and 16 great grandchildren; a sister Mildred Schmicker of Winamac, IN
She is preceded in death by her parents, a daughter, Jane Marie Dilts in infancy; two sisters and four brothers.
Funeral services will be 11:00 AM Monday February 17, 2020 at St. Henry's Catholic Church with Rev. Jerry Hoeser officiating. Burial will be in the church cemetery.
Visitation will be held from 9:30 AM until the time of the services at the church on Monday.