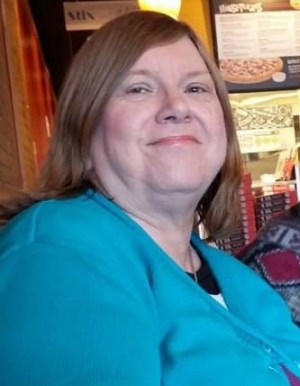 Nona M. Clifton, age 68 of Durand, died Wednesday, February 12, 2020 at the Sacred Heart Hospital in Eau Claire with her family by her side.
Nona was born August 27, 1951 in Eau Claire. She was the daughter of Harold and Lorraine (Mittelstadt) Johnson. Nona grew up in the Rock Falls-Durand area and graduated from Durand High School in 1969. After high school, Nona attended UW-Eau Clarie and graduated in 1973. Nona raised her daughter for several years before going to work at the Spring Valley Health Care Center in Spring Valley for 29 years. In 2006, Nona worked at United Health Care in Eau Claire until retiring in 2012.
Nona enjoyed crafts, baking and going to high school sporting events. She was an active member of St. John Lutheran Church and she liked singing in the choir. Nona loved caring for her grandchildren.
Nona is survived by her daughter; Kary Clifton of Durand, three grandchildren; Lory, Matthew and Erik, all of Durand, one brother; Lynn (Wanda) Johnson of Whitehall, Special Cousins; Debi (Matt) Hurlburt of Durand and Jerene Harrelson of Missouri, nieces; Cassandra (Michael) Louison of Green Bay and Kayla (Thomas) Moeller of Holman, other relatives and friends. She is preceded in death by her parents.
Memorial Services will be 11:00AM Thursday, February 20, 2020 at St. John Lutheran Church in Durand with Rev. Daniel Pfaffe officiating. Burial will be in the East Pepin Cemetery at a later date. Visitation will be from 9:30AM until the time of services at the church on Thursday.
Rhiel Funeral Home & Cremation Services, Durand, is serving the family.