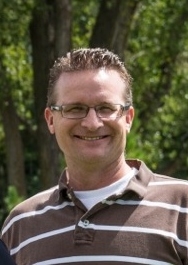 William Vaughn "Bill" Girard, age 54 of Eau Claire, WI died Thursday, February 20, 2020 from injuries due to an automobile accident. Bill was born July 17, 1965 in Plum City, WI. He was the son of Vaughn and Janice Girard. He graduated from Plum City High School and UW Eau Claire. He married Jolenne Dwyer and the father of Jordan (Yareliz) and Blayne.
Bill worked for Red Wing Shoe Company, Red Wing, MN for 29 years. Bill started out his career as a Red Wing Shoe Store manager trainee, then became a manager in Red Wing Shoe Stores Schaumburg, IL and Dayton Beach, FL. After a few years he moved back to WI/MN area and went into the Quality Dept. where he learned from the best, start to finish of shoe making. Bill traveled for the company all over the USA and overseas visiting suppliers.
Bill was the best son, brother, father and friend anyone could ask for. He was dedicated to each of us and will always be remembered and loved. He had an infectious smile and calming spirit not only within our family but the Red Wing Shoe family as well.
He is survived by his mother Janice, siblings; Gwen & Todd, Liza & Gary, Jill & Joe, Jenny & Russ, nieces and nephews; Andrew & Michelle, Laura & Adler, Brenton & Stacy, Kyle & Michelle, Ryan & Megan, Brooke & Zeke, Page & Bryan.
What love he had for his great nieces & nephews! "Uncle Billy" to them – Jay, Kylie, Isaac, Oliver, Sophia, Isabelle, Colette, Theo, Harper, Lacey, & Avery. He loved to tease them and tease he did.
He was preceded in death by his father, Vaughn. Bill has joined his Dad in Heaven.
In lieu of flowers, a special fund has been set up in Jordan and Blayne Girard names at the 1st Bank of Baldwin, PO Box 67, Plum City, WI 54761.
Visitation will be held on Monday, Feb 24, 2020 from 4 to 7 PM at Rhiel's Funeral Home, Durand, WI. A memorial service will be held at the Lund Mission Covenant Church, Stockholm, WI on Tuesday, Feb 25, 2020 at 11:00 AM. Pastor Darren Catron will be officiating with a visitation 1 hour before the service.
Burial will be at a later time.
Rhiels Funeral Home & Cremation Services, Durand, is assisting the family.