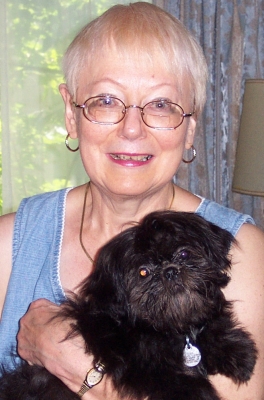 Geraldine Helene (Marfuta) Laine age 80 of Menomonie, died Monday March 16, 2020 at her home.
Gerry was born February 17, 1940 in Detroit, MI and grew up near Traverse City, MI, where she attended St. Francis Catholic School. She earned her B.A. in English from Marygrove College in Detroit. Gerry became a teaching fellow at the University of Detroit, where she earned her M. A. in English.
Gerry returned to teach at St. Francis until she came to Menomonie in 1968 to teach English at U.W. Stout, from which she retired after 31 years in 1999. She was advisor to the student literary magazine and always popular with her students, some of whom became her friends. Gerry married William Laine on January 31, 1969 at St. Joseph's Catholic Church in Menomonie.
Gerry was a devout, liberal Catholic and served as a reader and minister of communion until her health declined. She enjoyed playing the accordion; she was an avid reader, listener to classical musical and watcher of classic films. Gerry wrote a daily journal and excelled at writing memorable notes on greeting cards to friends and relatives. She loved having pet dogs and visiting with friends.
Gerry is survived by her husband, Bill. She is preceded in death by her parents and two brothers, Carl and Charles Ray.
Memorial services will be at 3:00 PM Tuesday July 28, 2020 at St. Joseph Catholic Church in Menomonie with Rev. John Mano officiaiting. Burial will follow in the church cemetery.
Rhiel Funeral Home & Cremation Services of Menomonie is serving the family.