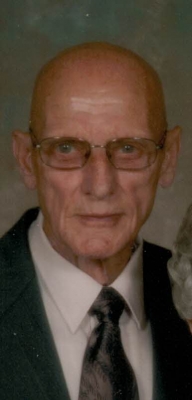 James O. Stuart age 96 of Pepin, died Friday March 27, 2020 at Advent Health in Durand.
James was born November 3, 1923 at home in the Township of Frankfurt, Pepin County. He was the son of James Sr. and Ethel (Owen) Stuart and he grew up in the Columbia Heights area of Arkansaw. James married Marjorie Branch June 15, 1943 at the United Methodist Church in Eau Galle. After marriage they farmed and raised their family in the Township of Frankfurt, rural Pepin County. Besides farming James worked as a mechanic in Minneapolis for 30 years.
James enjoyed doing woodworking, his animals, spending time in nature, but mostly he enjoyed spending time with family and friends.
James is survived by a son Terry of Pepin; a daughter, Ethel (Richard) Lanches of Wabasha, MN; three granddaughters, Sheila Lanches of Austin, MN, Susan (Doug) Atkinson of Rochester, MN, Sharon (Blane Marian) Anderson of Maple Springs, MN; one sister-in-law, Dorothy Stuart of Spokane, WA, nieces, nephews, other relatives and friends.
He is preceded in death by his parents, his wife Marjorie in 2014, two brothers, Max and Glenn and a sister, Betty (Gary) Frazzitta.
Private burial services will take place at the Arkansaw Memorial Cemetery in Arkansaw.
Rhiel Funeral Home & Cremation Services of Durand is serving the family.