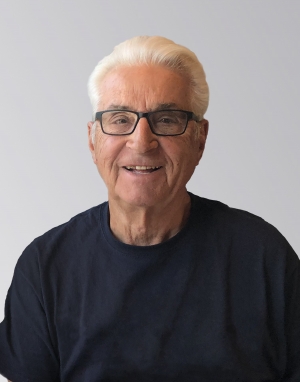 Kenneth Clarence Noll, passed away peacefully with his family by his side on April 1, 2020 in Rochester, Minnesota at the age of 75.
Ken was born April 29, 1944 in Durand, Wisconsin to Clarence and Sophia Noll. His father was the Mayor of the City of Durand and owner of Noll's Tavern along with his mother, Sophia. Ken graduated from Durand High School in 1962 and completed the HVAC program at Chippewa Valley Technical College in 1964.
On July 3, 1965, Kenneth married his sweetheart, Kayleen Kitchner, at Saint Mary's Catholic Church in Durand, Wisconsin. Following their marriage, the couple lived in Durand, where Ken worked at Safeway Stores in shipping and receiving. After 36 years of service, he retired in 2001. Ken was a devout Catholic who enjoyed volunteer work at both Saint Mary's church and school, where his children and grandchildren attended.
His interests included spending time with his family, fishing, boating, hunting, watching sporting events, attending Brewer games, traveling and following politics. Ken had a profound love for his children and grandchildren. He had an incredible gift for conversation and making meaningful memories with those who had the pleasure to know him.
Ken was preceded in death by his parents, Clarence and Sophia; father and mother-in-law Kenneth and Erma Kitchner; brothers-in-law Jim Kitchner and Gary Kitchner along with his wife Eileen, and sisters-in-law, Joann Hartung, Mary Winter and Debra Flanders.
He is survived by his loving wife Kay; sister, Connie (Bruce) Gonitzke, son, Michael Noll, daughter, Renee (Lonnie) Ernsting, and grandchildren Benjamin and Sophia Zanto. Kenneth is also survived by his brothers-in-law Greg (Mar) Kitchner, Bruce (Juel) Kitchner, Richard (Kris) Hartung, and Craig Flanders; and sisters-in-law, Linda Kitchner and Wilhelmina (Dennis) Traun.
Graveside Services will be 11:30AM, Monday, July 27, 2020 at St. Mary Catholic Cemetery in Durand.
The family has requested that, in lieu of flowers, memorials should be directed to Saint Mary's Assumption Church or Assumption Catholic Schools.
For God so loved the world that He gave His only begotten Son, that whoever believes in Him shall not perish but have everlasting life. - John 3:16
Rhiel Funeral Home & Cremation Services, Durand, is serving the family.