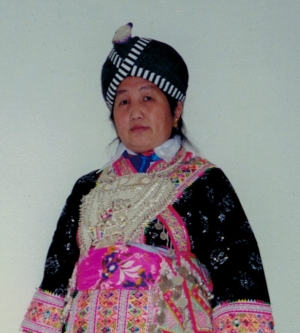 Der Lor age 61 of Menomonie, died Saturday June 13, 2020 at her home in the Township of Menomonie.
Der Lor was born on February 15, 1959 to Chong Neng Lor and Youa Vang and she had 10 siblings, Ma Lor, Na Lor, Yeng Lor, Mai Lor, Va Lor, Cheng Lor, Chao Lor, May Lor and Chor Lor.
Der was married to Chue Gie Vang in 1972 in Laos. They immigrated to America March 16, 1993 but were separated later in 1999. She was a loving, caring and wonderful mother to her five children, Thongby Vang, Kristy Sia Vang, Neug Vang, Kon Vang, Kho Pao Hao Vang.
Despite her hardships she endured being a single mother. She was a very strong and brave woman. She continued to be both a mother and a father figure for her children.
Services for Der Lor will be held from 9:00 AM to 2:00 PM Saturday at Rhiel Funeral Home in Menomonie. Burial will immediately follow the services at Christ Lutheran Church-Halvorson Cemetery in Menomonie.