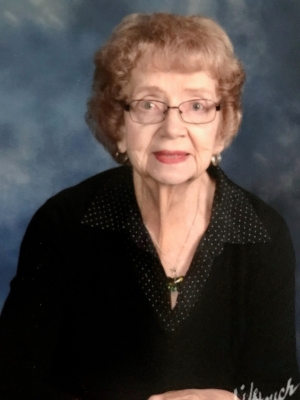 Lois D. Forster age 82 of Durand, died Friday, July 3, 2020 at her home in Durand.
Lois was born on February 9, 1938 in Modena, rural Mondovi. She was the daughter of Arne and Royla (Thompson) Brager. Lois grew up in Modena and graduated from Mondovi High School in 1956. After high school, Lois moved into the convent at St. Elizabeth's Hospital in Wabasha, MN where she trained to become a licensed practical nurse. Lois married Willard Jay Mathis, together they had four children and later divorced. Lois later married Francis J. Forster, they lived together until a stroke forced him into a care facility. She continued her nursing career at St. Elizabeth's Care Center in Wabasha, MN until a injury forced her into retirement. Lois moved in with the love of her life, Norbert Bauer in 1989 and they lived together in the Town of Lima the rest of their lives.
Lois enjoyed doing crafts, tending her flower and vegetable gardens and spending time at the cabin on their property. She enjoyed going to card parties with friends. Lois loved spending time with her family and friends, especially her grandchildren.
Lois is survived by the love of her life; Norbert Bauer, four children; Janet (Corey) Clements, John (Hannie) Mathis, Connie Wiebusch and David Mathis, 11 grandchildren, three great grandchildren, one sister; Leona Christopherson, two brothers; twin brother Lyle (Anita) Brager and Ken Brager, nieces, nephews, other relatives and friends. She is preceded in death by her parents, husbands; Willard Mathis and Francis Forster, a child in infancy and one sister; Anita Ness.
Private family services will be held at a later date.
Rhiel Funeral Home & Cremation Services, Durand, is serving the family.