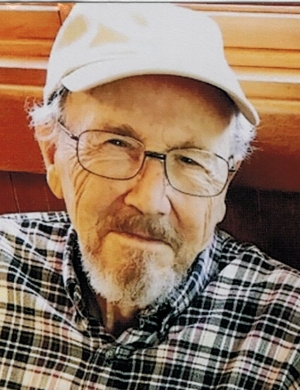 Orvil E. Wilsey, age 92, passed away peacefully on Tuesday, July 28, 2020 at Mayo Hospital in Eau Claire, WI.
Orvil E. Wilsey was born May, 6, 1928 to parents Ernest Wilsey and Agnes (Ranney) Wilsey, in the township of Tainter, in Dunn County. Orv graduated from UW-Stout in 1951 with a degree in engineering. After college he served three years in the US Army, two of those years in the Korean War zone, primarily in Japan. After his tour of duty, he received an honorable discharge and later married Dorothy (Scharlau) Wilsey on August 20, 1955. Orv and Dorothy moved to Illinois where Orv first worked for a hearing aid company before teaching electronics and engineering at a technical college. They then moved to Coon Rapids, MN where he worked at Honeywell Inc. for 32 years, retiring as a Software Engineering Manager. During his time at Honeywell he received many awards and shared a U.S. Patent. One successful project was the designing, manufacturing and installing a traffic system on Clairmont Ave. in the city of Eau Claire. After retiring, Orv started a small company designing and installing Urban Traffic Control Systems, terminating in 2010.
Orv enjoyed spending time with family at their cottage in Menomonie and on family vacations to Florida and California. Orv and Dorothy had a special bond with their beloved dogs, Nicky, Fritzie, Gunner, and Hanna, who were very loved and spoiled. Often you would see Orv sitting in the recliner with a dog perched on the back of the chair keeping him company. Orv enjoyed woodworking, keeping physically active in his home gym, golfing with family and friends, and using his computer knowledge to help his family and friends.
Orv is survived by his sister-in-law Edna Wilsey and many nieces and nephews, great nieces and nephews, and great-great nieces and nephews.
He is preceded in death by his wife, Dorothy Wilsey, his sister Beatrice Rinholen, brother, Donald Wilsey, sister Doris Dobbe, brother-in-law George Dobbe and sisters-in-law Helen Ranney, Margaret Storing, Mildred, Marlys, and Mary Ann Scharlau.
A graveside service will be held at 2 pm, Saturday, August 1st at St. Paul's Lutheran Cemetery, in Menomonie, WI. Social distancing practice and masks are required.