Milissa K. "Missy" Menting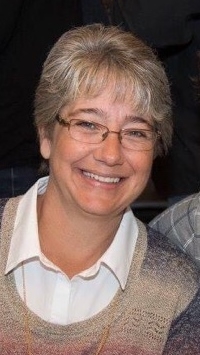 Milissa K. "Missy" Menting, age 49 of Durand, died Friday, August 14, 2020 at her home in Durand with her family by her side after a courageous battle with cancer.
Missy was born on July 20, 1971 in Durand. She was the daughter of David and Sharon (Myers) Lieffring and grew up in Arkansaw and graduated from Arkansaw High School in 1990. Missy married the love of her life, Joe Menting on September 14, 1991 in Durand. After marriage they lived in Eau Galle for a short while before moving to Durand where they raised their family. Missy worked at McMillan Electric in Baldwin, Countryside CO-OP in Durand and Unipatch in Wabasha. Most recently, Missy worked at Toni's Interiors in Durand, bartended at Bohdi's Bar in Durand and Sassy's in Arkansaw and she also worked with Joe at J&Rs Auto in Durand.
Missy enjoyed watching and going to many NASCAR events over the years across the country. She also liked camping, dancing and the Green Bay Packers. Missy loved spending time with family and friends at backyard cookouts and spending time with her grandchildren. Her laugh was contagious and well known by everyone.
Missy is survived by her husband of 28 years; Joe, children; Samantha (fiancé Brandon) Menting of Durand, Danielle (boyfriend Tyler) Menting of Eau Claire and Justin of Menomonie, two grandchildren; Aubree and Anthony, many brothers, sisters, nieces, nephews, other relatives and friends. She is preceded in death by her parents.
A Celebration of Life of will be held 4:00PM-8:00PM Monday, August 17, 2020 at the Rhiel Funeral Home in Durand. Burial will be 10:00AM Tuesday, August 18, 2020 at the Arkansaw Memorial Cemetery in Arkansaw.
Please note, due to COVID-19, facial masks are strongly suggested and full social distancing efforts will be used.
Rhiel Funeral Home & Cremation Services, Durand, is serving the family.