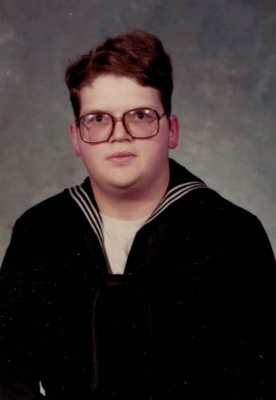 Mark P. Kreye, age 55 of Eau Claire, died unexpectedly and peacefully on Saturday, September 5, 2020 at home due to medical reasons.
Mark was born on November 2, 1964 in Durand. He was the son of Joseph L. and Margaret H. (Robelia) Kreye. Mark grew up in the Durand area, attended St. Mary's School and graduated from Durand High School in 1983. After high school, Mark joined the U.S. Navy where he served 4 years on an aircraft carrier on the Pacific and was honorably discharged. Upon returning home, Mark lived in Altoona and worked in the restaurant industry until he had to retire due to medical reasons. For the last two years, Mark has been a resident of Eau Claire.
Mark loved Wisconsin sports, including the Packers, Badgers and Brewers. He also enjoyed watching Jeopardy, wrestling and reading anything he could get his hands on.
Mark is survived his mother; Margaret Kreye of Durand, siblings; Joseph T. (Dolores) of Madison, Marie Kreye of Augusta and Joan (Mike Bauer) Hemmeke of Menomonie, three nieces; Lindy (Kal), Sienna and Cerise, one great niece; Lou, aunts, uncles, cousins, other relatives and friends. He is preceded in death by his father; Joseph L., one brother in infancy; Timothy, and several aunts and uncles.
A Celebration of Life will be held at a later date and time.
Rhiel Funeral Home & Cremation Services, Durand, is serving the family.