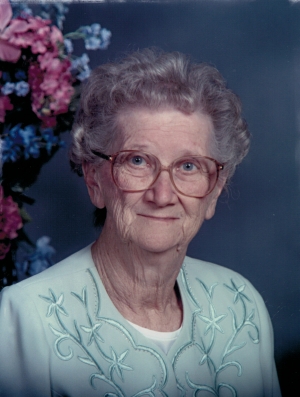 Lorraine Ann (Hall) Schneider passed away on September 18, 2020 at the age of 93 years, at the Valley Villas Assisted Living in Spring Valley, WI. Lorraine was born on September 29, 1926 to George and Edith (Kosta) Hall in Tama County, Chelsea, Iowa.
Lorraine grew up in Benton County, Belle Plaine, Iowa. During her high school years, she worked for the local town bakery, and after high school worked in Chicago, Illinois at a meat packing plant. Returning to her hometown of Belle Plaine, she soon met Robert Schneider of Keystone, Iowa. Robert was the son of Herman and Elizabeth (Heyer) Schneider Sr., and was enlisted in the US Navy when the two were engaged. On May 16, 1946, Lorraine and Robert married at St. John's Parsonage in Keystone, Iowa. They celebrated 66 memorable years together.
The two began their married life in Charleston, South Carolina, while Robert was actively serving in the US Navy. They enjoyed their life, living off base and having fellow shipmates over for dinner. After the war, Lorraine and Robert returned to the Keystone, Iowa area and began their livelihood of farming and raising their family.
By 1957, Lorraine and Robert decided to move their family to rural Elmwood, Wisconsin. They purchased a farm near Nugget Lake and made more lasting friendships in the area. In 1991, after dedicating 34 years to farming, they moved to the village of Elmwood, Wisconsin. Lorraine lived at this location until September 5, 2019 when she moved to Valley Villas Assisted Living in Spring Valley, Wisconsin.
Lorraine was a faithful member of the Plum City Immanuel Lutheran Church and a loyal member of Immanuel Lutheran Ladies Aid. She also served as a member of the Plum City American Legion Auxiliary Unit #365. Other interests included being a 4H leader for the Waverly Wonders where she taught young children baking skills, and being a member of a local snowmobile club.
Lorraine had an endless love for her family and being a part of their many get togethers. She was a marvelous baker and delighted in cooking for family and friends. Her homemade sauerkraut and potato dumpling meal is a tradition passed down through the younger generations in the family. Both her and Robert enjoyed camping, fishing, dancing and snowmobiling together. One highlight for Lorraine was the annual UFO weekend celebration in Elmwood, where she hosted an annual picnic during the parade. After the parade, she loved watching her sons and grandchildren play in a band as other family and friends gathered, just adding to Lorraine's motto of together always "Making Memories."
Lorraine is survived by her four children: John (Barbara) Schneider of Maiden Rock; Jim of Elmwood; Dennis (Ramona) Schneider of Elmwood; Carol (Frank) Wirth of Spring Valley; along with 12 Grandchildren and 21 Great grandchildren. She is preceded in death by the love of her life, Bob; daughter in law, Diane Schneider; as well as her sister and brother in law, Marian and Don Janss of Belle Plaine, Iowa.
Private Family Services will be held.
Rhiel Funeral Home & Cremation Services, Elmwood, is serving the family.