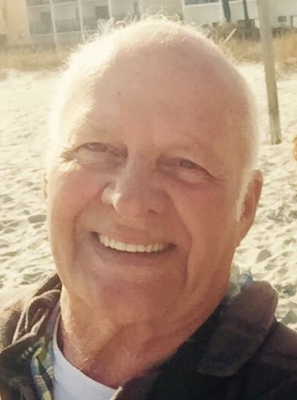 Richard L. White Sr., age 83, of Somerset, WI, formerly of Wheeler, WI was guided to his eternal rest with the Lord on October 9, 2020 with his family by his side. He was born January 25, 1937 in Kenosha, WI, to John and Elizabeth (Moensen) White.
Richard worked all his life, starting in his very early years learning the carpentry trades from his father and grandfather. After school, Richard enlisted in the United States Marine Corps, was stationed in Twenty-Nine Palms, CA, serving during the Korean War.
He moved back to Kenosha, WI in 1959 where he met the love of his life, Dixie Carpenter. They married six months later, on January 23, 1960. Together they raised seven children and were married 52 years until her death in 2012.
As a hardworking and loving father, Richard worked multiple jobs to support his growing family. He spent most of his life operating and developing his own business in the skilled trades of carpet and tile installation. His skills and exquisite craftsmanship afforded him the opportunity to travel overseas and build a college in Nigeria; and, the unique opportunity to install carpet stateside in the California home of the late Kenny Rogers. In addition to being a self-employed craftsman, he also worked as a commercial truck driver for many years. Richard shared his tools and techniques and enjoyed teaching his friends and family (anyone who wanted to learn) his specialty trades.
In his spare time, Richard enjoyed watching and feeding wildlife, camping, fishing, art, coloring with his grandchildren (as long as they stayed within the lines), and using his inventive, ingenious, and creative skills tinkering on anything he touched to make it the way "he wanted it to be".
Above all, Richard was a faithful believer in Christ and devoted his life to sharing the word of God. He will be remembered for his extremely outgoing, caring and compassionate nature, his witty and charming sense of humor, and his undying devotion and loyalty to God, his children, and grandchildren. He will also be remembered for his intense need to fix or modify things that weren't broken (just for the sake of knowing how they worked); the need to add butter to absolutely everything (especially toast at 3 a.m.); and his ultimate generous and self-sacrificing nature. Richard was very proud of his Irish-Catholic upbringing and loved to tell stories passed down from generation to generation.
He is survived by his children, Arlene (Jon) Schuler Wheeler, WI, Connie White, Wills Point, TX, Richard (Traci) White, Menomonie, WI, David (Amy) White, Menomonie, WI, Dawn Holden, Ft. Meyers, FL, Bryan White, Menomonie, WI, Rachel (Troy) Greenwold, Somerset, WI. 22 grandchildren, 27 great-grandchildren. Two Brothers: John (Benny) White (Bremerton, WA), Robert White (Kenosha, WI), and many other family members.
Richard is preceded in death by his wife, Dixie White, his granddaughter Kali Thunstrom-Greenwold, (Sister) Patricia Buchholz, and his parents (Father) John A. White Sr. and (Mother) Elizabeth (Moensen) White.
"I can't wait to get to Heaven and have Kali take my hand to go meet her friend Jesus" ~ Richard L. White Sr. (2001)
Due to Covid-19, Private family services will be held at Immaculate Conception Catholic Church in New Richmond.
A Celebration of Life with Military Honors will be held from 2:00 to 6:00 PM Saturday October 17, 2020 at the American Legion Post #80, 1260 Wall St. in New Richmond, Hors d'oeuvres and refreshments will be served.
Online condolences may be made at www.rhielfuneralhome.com
Rhiel Funeral Home & Cremation Services of Menomonie is serving the family.