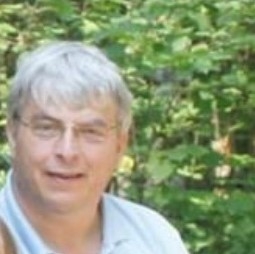 Mark W. Sawin, age 59 of Boyceville, died unexpectedly on Thursday December 3, 2020 in Boyceville
Mark was born August 13, 1961 in Oconomowoc, WI to Philip, Jr. and Judith Sawin. He graduated from Menomonie High School in 1979. Mark enlisted in the US Navy and was stationed on the USS Sturgeon. After serving six years he came back to Menomonie and attended UW Stout (1989-1993) receiving a degree in Applied Technology. After college, Mark moved to Savage, MN where he worked in his field of study.
Mark is survived by his daughters Madison Sawin and Keeley Sawin. Siblings Peter (Debra) Sawin, Philip(Leigh Ann) Sawin III, and Elizabeth (Burke) Welch as well as many nieces and a nephew.
He is preceded indeath by his parents Philip Jr. and Judith Sawin.
Mark had a deep lovefor the ocean and enjoyed researching his family history.
A celebration of Mark's life will be held at a later date.