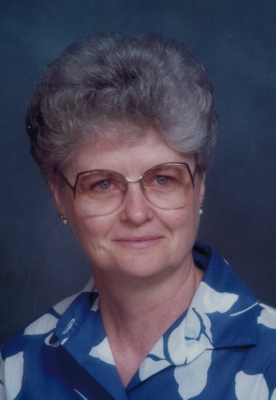 Ethel Wilmah Holmberg, age 81 of Menomonie, passed away on December 3, 2020 at Our House Senior Living/Memory Care, in Menomonie.
Ethel was born on January 18, 1939 to Randy and Alice (Scott) Wilkinson in Eau Claire. She graduated from Augusta High School in 1957. In 1970 Ethel married Robert "Duke" Holmberg. In 1973, Duke adopted Ethel's two children, Tami and Tim.
Ethel worked many years in retail in and around the Menomonie area.
Ethel is survived by her husband, Duke, daughter, Tami (Mike) Klinger; son, Tim (Mandy) Holmberg; grandchildren, Dan Holmberg, Jess (Jason) Traxler, Cody (Kerri) Holmberg, Allie Klinger and Alicia Holmberg; great grandchildren, Brady & Brielle Holmberg, Jadynn & Jace Traxler, Sawyer, Aubree & Dawson Holmberg, Keira & Maiya Gibis; great grandbaby # 11 coming in June 2021 and many other family members and friends.
She is preceded in death by her parents, her step-mother, Ethel; siblings, Charlie, Butch (Becky), Margaret (and her husbands' Ernie & Kutch); Mother-in-law, Barb Wolfgram-Holmberg; a great grandson, Bennett Lucas Holmberg.
Ethel will be greatly missed and remain forever in the hearts of all who love and cherished her.
Private family services will be held with interment in Cedar Falls Cemetery.