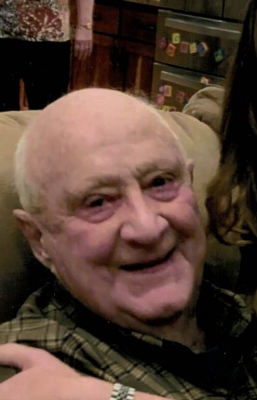 Edward C. Robelia, age 83, of Durand, died Tuesday, December 8, 2020 at his home in Durand with his family by his side.
Ed was born on January 15, 1937 in Elmwood. He was the son of Clarence and Faye (Hanvelt) Robelia. Ed grew up in the Town of Rock Elm, attended school in Rock Elm and graduated from Elmwood High School. After school, Ed started a job at the Durand canning factory where he met the love of his life, Janet Manor. Ed and Janet were married on February 15, 1958 at St. Mary Catholic Church in Durand. After marriage, they lived in the Durand area where they raised their family and Ed lived his entire life. Ed worked most of his career at Safeway packaging company in Durand.
Ed enjoyed traveling, especially with the grandchildren. He also liked fishing, camping, playing cards, dancing, roller skating and having a good conversation. Most of all, Ed loved spending time with family and friends.
Ed is survived by his wife of 62 years; Janet, children; Tom of Durand, John (Mary) of Arkansaw, Susan (Royson) Snyder and Steve (Angie), both of Durand, 13 grandchildren, 21 great grandchildren, three brothers; Wayne, Joe of Spring Valley and Dan of Amery, three sisters; Ramona Raehsler of River Falls, Janice Jensen of Elmwood and Sharlene McGee of River Falls, nieces, nephews, other relatives and friends. He is preceded in death by his parents and his sister; Neoma Laulia.
Ed will be greatly missed by his friends and family.
Private family services will be held. A Celebration of Life will be held at a later date.
Rhiel Funeral Home & Cremation Services, Durand, is serving the family.