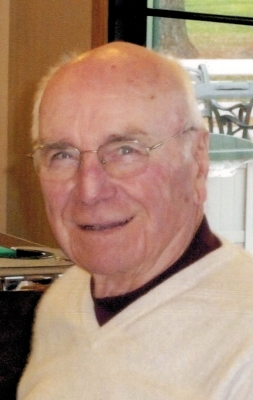 William Patrick Burns, "Sweet Ol Bill" age 91, of Menomonie, died peacefully at home on Thursday December 10, 2020 surrounded by his family.
Bill was born October 26, 1929 in LaCrosse, WI to Joseph and Alice (Scanlon) Burns. Bill graduated from Aquinas High School in 1946 and then attended and graduated from theUniversity of Wisconsin-LaCrosse with a couple of interruptions courtesy of the U.S. Army and the Korean War. He then obtained his Masters Degree from the University of Wisconsin at Madison.
Bill was a seasonal Park Ranger at Glacier National Park. It was there where he met the love of his life, Rose Farrington. They were married June 14, 1958 in Edina, MN .In 1957 Bill began his teaching and coaching career at UW Milwaukee and eventually moved on to UW-Stevens Point before settling in Menomonie in 1971 where he was hired as the Athletic Director at the University of Wisconsin-Stout. He continued his career in the Athletic department as a Coach, teacher and administrator. His joy of interacting with students allowed him to touch many lives.
Bill was known for his sweet disposition, his mischievous sense of humor, and an undying love for his family. He was dedicated to his Catholic faith and served as a lector and member of the church choir for almost 50 years. Bill enjoyed being a High School referee for many years and the relationships he forged were numerous and long lasting. He was also known to play a little golf where he mastered the "short game" that afforded him the opportunity to collect a few quarters along the way.
Bill and Rosie enjoyed wintering in Gulf Shores, AL where they spend time with old and new friends. Their winter excursion created a family holiday right before their departure known as ThanksMas where gifts were exchanged, food consumed and Bill was famous for answering the question of "When are you leaving for Gulf Shores?" with "As soon you leave here!"
Bill is survived by his wife, Rosie, his children, Tim (Janet), Mike (Carla), Barb (Mike) Rosas, Dan
(Andi), Patty (Jonathan) Akers; 13 grandchildren, Erin, Brett, Brittany (Shea), Michelle (Jack),
Nicole, Ellie, Katie (Wyatt), Sam, Claire, Alyson, Rachel, Jordan, Patrick, one great grandson Zaveyae, several nieces, nephews, other relatives, and many friends..
He is preceded in death by his parents, his son Bill, three brothers, Tom, Larry and Jim.
Due to Covid 19, private family services will be held at 11:00 AM Tuesday December 15, 2020 at St. Joseph Catholic Church in Menomonie with Revs. John Mano and Tom Krieg officiating. The funeral service will be Live Streamed on the Rhiel Funeral Home Facebook page .​ Burial will be at a later date in the church cemetery.
In lieu of flowers, Memorials may be given in Bill's name to UW Stout Athletics, St. Joseph's Catholic Church or a charity of your choice.