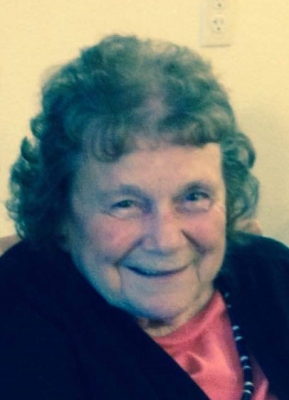 Faye D. Miller age 87 of Menomonie, died Wednesday December 9, 2020 at the Neighbors of Dunn County in Menomonie, surrounded by her family.
Faye was born March 16, 1933 in Menomonie. She was the daughter of Loyd and Bertha (Pax) Williams. She grew up on the family farm in the Township of Cady and graduated from Dunn County Aggie. Faye married Virgil Miller June 10, 1952 in Ellsworth. After marriage they made their home in the Knapp area and raised their family.
Faye was known for her cooking especially lefsa, beans, potato salad, homemade wine. She enjoyed gardening, canning. She loved her family unconditionally and her dogs also. Faye also enjoyed spending time with her grandchildren.
She is survived by two sons, Jerry (Kathy) and Randy, both of Knapp; a daughter, Lisa (Dave) Keyes of Menomonie; seven grandchildren, Curt (Jolene) and Kevin Miller; Angel Amundson, Candy Gross, and Jason Miller; Danielle (Ben) Garritson and Cheyenne Keyes; 10 great grandchildren and one great-great grandson; a sister-in-law, Delores Williams.
Faye is preceded in death by her parents, her husband, Virgil, a sister in infancy; two brothers, Pat and Bob Williams.
Due to Covid 19, private family services will be held at Rhiel Funeral Home with Rev. John Mano officiating. Burial will be in the Lucas Cemetery.
A Celebration of Life will be held at a later date.
The family would like to thank the staff, nurses and doctors at The Neighbors of Dunn County for the wonderful care given to our mother, Faye.