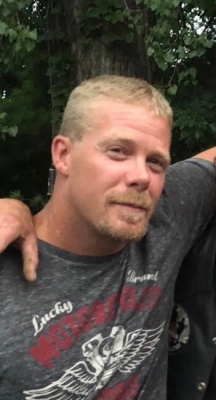 Corey R. Bignell, age 41 of Durand, died Thursday, December 17, 2020 at Mayo Clinic Health Systems-Eau Claire as the result of an automobile accident.
Corey was born on November 5, 1979 in Durand. He was the son of Kevin and Patricia (Metcalf) Bignell. Corey grew up on the family farm in Porcupine. He attended school in Arkansaw and Durand. Corey had a variety of jobs in construction, drywall, Bauer Built and automotive. He met the love of his life, Nicole Robbins in 2001 and together they started their family, a daughter, Autumn M. Bignell born on May 15, 2002 and a son, Devin J. Bignell born on February 23, 2006.
Corey enjoyed spending time ice fishing, hunting, riding side by sides, pool, motocross and motorcycles. He loved watching movies with his family and socializing with family and friends.
Corey is survived by his partner; Nicole Robbins, children; Autumn and Devin Bignell, parents; Kevin and Pat Bignell of Porcupine, siblings; Carrie Metcalf of Arkansaw and Chad (Heidi) Bignell of Durand, maternal grandmother; Rosemary Metcalf of Durand, aunts, uncles, nieces, nephews, cousins, other relatives and friends. He is preceded in death by his paternal grandparents; Sherman and Annabelle Bignell, maternal grandfather; Willis "Bud" Metcalf, several aunts, uncles and cousins.
Open to the public Burial Services will be 2:00PM Monday, December 21, 2020 at Arkansaw Memorial Cemetery. To join the public procession to the cemetery, please meet at the funeral home at 1:30PM and stay in your vehicles. A Celebration of Life will follow at Twisted Sisters Saloon.
Rhiel Funeral Home & Cremation Services, Durand, is serving the family.