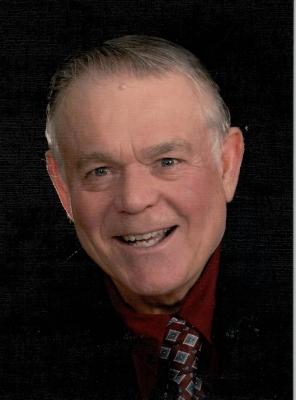 Dale P. Gilles passed away on December 31, 2020, at Regions Hospital in St. Paul, MN.
Dale was born June 9, 1948 in Plum City, WI to Alfred and Jeanette (Traynor) Gilles. He graduated from Plum City High School in 1966 and joined the U.S. Navy in January 1967. After serving on the Island of Guam, he spent the rest of his Navy tour on board the USS Iwo Jima LPH-2, where he landed and launched helicopters in combat operations off the coast of Vietnam. The Iwo Jima then became involved in training out of Pearl Harbor for recovery of Apollo 13. He was always proud that he was chosen to launch the helicopter [#66] that picked up the astronauts. Dale married Suzanne Schwab on December 5, 1970, and they started farming in the Plum City area, milking cows until 2015, then raising steers and beef, and then renting out the land.
Dale was raised on the home farm, bought the neighboring farm, and will now rest in peace in Union Cemetery, about a football field away from land where he and Suzanne lived all those years. Dale always gave thanks to God for the many blessings he and Suzanne received through their lives.
Dale is survived by his wife, Suzanne, four children, Douglas (Megan) of Willmar, MN., Robert of Bozeman, MT., Brenda (Chuck) Catt of Eau Claire, James of Eau Claire, five grandchildren, and siblings, Barry (Charleen) Gilles of Stacy, MN., Loren Gilles of Circle Pines, MN., Dean (Sherry) Gilles of Plum City, Dawn Hammes of LaCrosse and Roger (Shirley) Gilles of Plum City.
Due to Covid-19, Memorial Service and Celebration of Life will be held at a later date.
Rhiel Funeral Home & Cremation Services, Durand, is serving the family.