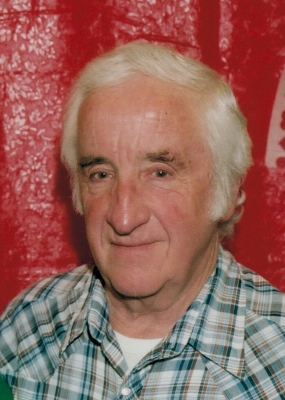 LaVerne Samuel Gleiter
August 30, 1932 - January 3, 2021.
Beloved father, grandfather and brother passed away at age 88. He was born to John and Rose Gleiter in Alma, WI, one of seven siblings. The family farmed in the Mill Creek valley of Alma. On Sept 11, 1954, he married Marlene. They were married for 54 years until she passed away. He worked at the Alma creamery and at DIACRO Industries in Lake City Minnesota, commuting even during flooding of the Mississippi River, needing to use a boat to go to work. When DIACRO moved the company to Ohio in 1984, he moved the family to Eau Claire and worked for Luther Hospital in the maintenance department retiring in 1997. Family was everything to him. For his 25th Wedding anniversary, he took his wife to Europe.
LaVerne loved to go hunting and fishing and trapped to help supplement income. He also enjoyed a good Western. He had a wry sense of humor and loved helping people out like helping his brothers and brothers-in-law on their farms, clean up communities after tornadoes and working 20 years with the St. Francis food pantry. At home his curiosity about how things worked, helped him fix anything including the many Fords he owned. He loved playing in a dart league. Marlene and LaVerne started to make quilts in their retirement years for the Lutheran World Relief to ship quilts overseas. After Marlene passed away, he continued making quilts. Most people were surprised to find a man sewing quilts.
LaVerne is survived by his three daughters, Beverly ("BJ") Brunner (Washington), Diane (William) Edwards (Wisconsin), and Jean Edsall (Virginia), grandchildren Aaron Edwards, Danielle (Andrew) Minor, Corbin Edwards, and Rachel (Jacob) Aul. He also is survived by two sisters (Pearl Johnson and Arlene Parent) and one brother (Alvin Gleiter) and many nieces and nephews, and grand nieces and nephews.
He was preceded in death by his wife (Marlene), two sisters (Alma and Emma) & one brother (Edward). He suffered from a brain disease called Progressive Supranuclear palsy and spent the last 12 months at "Our House". The family would like to thank "Our House" staff, Hospice nurse Krista and Pastor Nick Henseler for their comfort and caring. Pictures and condolences are available at "Laverne-S-Gleiter.forevermissed.com".
Due to Covid-19, a Celebration of LaVerne's life will be held at a later date.