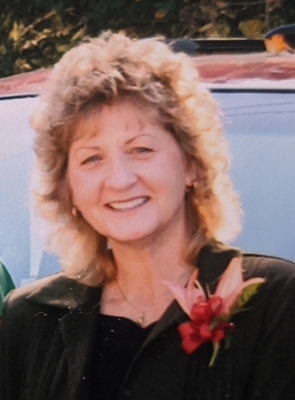 Dianne Marie Glaus
Dianne died peacefully at home on January 8, 2021, surrounded by loved ones.
Dianne was born January 15, 1953 in Durand, where she continued to live, marry, raise her three boys, and work. Dianne married the love of her life, Rod Glaus, February 24, 1973 at the Lima Catholic Church. They made their home on Highway 10 milking cows for many years. Dianne worked for the Durand High School as a library aide, teacher aide, and then head secretary. She retired after serving 33 years in the district.
Dianne was known for being a hard worker. If she wasn't at work, you could find her cleaning her already meticulously tidy home, raking and mowing the lawn across the field at Glaus Brothers Incorporated, and tending to her flowers and garden.
She enjoyed many years of camping and fishing trips with her family, along with warm-weather vacations. Dianne was always up for a beer at the hunting cabin or a weekend in Jim Falls alongside her sons and grandchildren. In her brief retirement, she was able to travel south with Rod for part of the winter to enjoy the sunshine; walks on the beach with their dog, Dusty; and good food.
Dianne is survived by her husband of 47 years, Rod; sons Brad (Miranda), Tim (Marci), and Jeff (Beth); her siblings, Ken; Lyle (Jean); John (Karen); Charles (Pauline); Kathy (Ben); Alice (Mike); Carolyn (David); and five grandchildren, Jaidyn, Wesley, Fredrick, Sylvie, and Alex. She was preceded in death by her parents Richard and Lorretta Kothbauer.
Services
Graveside Services and Celebration of Life will be Saturday, June 12, 2021. More details will follow as we get closer to June 12, 2021.
Memorials are preferred to the Alzheimer's Association, and any gifts of money will be donated: https://www.alz.org/.
Rhiel Funeral Home & Cremation Services, Durand, is serving the family.