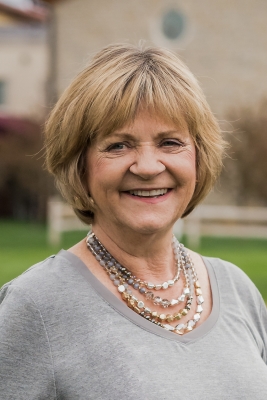 Elizabeth Ann Bauer, age 74 of Durand, died suddenly and unexpectedly on Friday morning, January 8, 2021 at Mayo Clinic Health Systems-Eau Claire.
Liz was born on June 1, 1946 in La Crosse. She was the daughter of Marian (Sylla) and Dominic Smick. Liz married her high school sweetheart, Roy A. Bauer on May 11, 1968 in Independence. She was a loving wife, mother, grandmother and friend who always put others before herself. Liz made everyone feel important. Among her noted talents, Liz was a consummate home and garden decorator, exquisite at planning family events, and most importantly, she was the glue that held everyone together with a fervent commitment to family. Liz was no party pooper, she was always planning her next social adventure. Her vibrant light will continue to shine within our hearts. The family would love to say more about her, but it was her explicit wish that we keep her obituary short and sweet.
Liz is survived by her husband, Roy, her 3 daughters, Stephanie (Jeff) Dehler of St. Paul, MN, Nicole (Travis) DeBrobander of St. Michael, MN, Sara Bauer of Honolulu, HI, 4 grandchildren, Audrey, Aidan, Sophie and Brock, one brother, Jeff Smick of Penbroke Pines, FL, one sister, Jyll Soto Lara of Eleva, niece, Jennifer Harris of St. Paul, MN, other relatives and friends. She is preceded in death by her parents.
There will be a private family event at Roy's cabin. Per her wishes, there will be a Celebration of Life bash when it is safe to gather.
In lieu of flowers, memorials may be made in Liz's name to a charity of your choice.
Rhiel Funeral Home & Cremation Services, Durand, is serving the family.