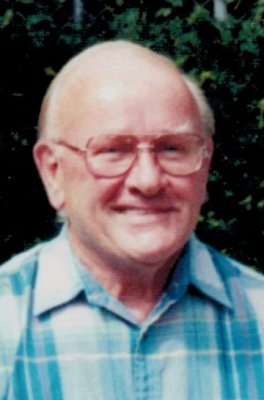 Bernard 'Bernie' Smith, 91 years old, of St. Paul, Minnesota, died January 11, 2021 after a battle with pulmonary fibrosis.
Bernie was born August 30, 1929 the son of Gilbert and Florence Smith of Downsville, Wisconsin. He is preceded in death by his wife, Marion, parents Gilbert and Florence, brothers and spouses Clifford (Oritha) and Neil (Kathy), sisters Sharon and Janet, as well as son-in-law Michael Lambert and granddaughter Alicia Smith-Lambert.
Bernie grew up as a farm boy in rural Wisconsin milking cows and causing mischief with his brothers. He graduated from high school in Menomonie. He married his sweetheart, Marion (Thoeny), on February 24, 1954. They lived on a farm in Downsville raising their family until the mid-1960's, before moving to Minnesota. Once in Minnesota he began his career in industrial manufacturing. He worked in manufacturing for 40 years before retiring in 2002.
He was married to his wife, Marion, for 42 years until her death in 1996. Together they raised 12 children and shared many memories and adventures. He is survived by his 12 children and their spouses, many grandchildren, several great grandchildren and his sister, Elaine Stewart.
Bernie enjoyed the outdoors and spent many summer days puttering around the yard. He greatest passion was his water garden. Over the course of 30+ years of tinkering and enlarging, he final completed his pond last summer. During the summer months you could find Bernie feeding and caring for his fish. If the sun was shining and the weather was warm you would find him sitting on his bench, enjoying the peaceful sounds from the waterfall while admiring the colorful flowers.
Due to Covid 19 private funeral services will be held at Rhiel Funeral Home in Menomonie with burial next to his wife, Marion at Riverview Cemetery in Downsville, WI.