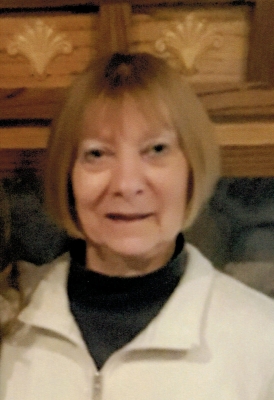 Donna M. Steies age 71, of Menomonie, died suddenly on Thursday January 21, 2021 at Mayo Clinic Health System-Red Cedar, in Menomonie.
Donna was born September 29, 1949 in Durand. She was the daughter of Rupert and Lorraine (Weissinger) Wolf. She attended St. Henry's Grade School in Eau Galle and graduated from Elmwood High School in 1967. Donna worked at the Credit Bureau in Eau Claire, where she met her future husband. Donna married Walter "Wally" Steies June 13, 1970 at St. Henry's Catholic Church in Eau Galle. After marriage they made their home in Menomonie and raised their family. Donna worked for the Credit Bureau of Menomonie for several years. Donna later worked for the Red Cedar Clinic/Mayo Clinic Health System in Menomonie for 15 years in the financial assistance and registration departments until she retired.
Donna loved her granddaughters, Hailey and Cally. Spending as much time with them was very important part of her life. She enjoyed going to all their school and sporting events. Donna was very active in the Post 1039 VFW Women's Auxiliary Donna love baking and would bake goodies for anyone and everyone, but mostly, she enjoyed spending time with her family.
Donna is survived by her children, Melissa (Joe) Burgraff of Hudson, Jon of Menomonie; two granddaughters, Hailey & Cally Burgraff; her sister, JoAnn (Dave) Gibson of Eau Galle; sisters-in-law, Shirley Wolf of Chippewa Falls, Sandy Wolf of Eau Galle, Diane (Fred) Goers of Colfax, Betty (Jerry) Arntson of East Troy; Wanda Wieczorek of West Allis, Wanita Cargol of Clear Lake; a brother-in-law, Randy (Joan) Valaske of Colfax, nieces, nephews, other relatives and friends.
She is preceded in death by her parents, husband Wally in 2011, two brothers, Darrel and Dennis Wolf; brother-in-law, Roger Valaske; Donna's in-laws, Kenneth and Ellda Valaske.
Funeral services will be 1:30 PM Tuesday January 26, 2021 at St. Joseph Catholic Church in Menomonie with Rev. John Mano officiating. Burial will be in the church cemetery. Facial mask and social distancing are required.
Visitation will be held one hour prior to services at the church on Tuesday.