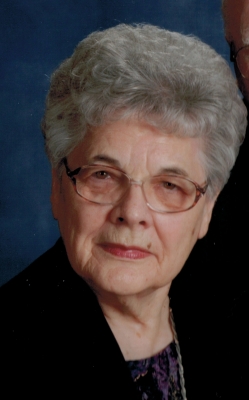 Gloria Jean Mulheron age 91 of Menomonie, died Saturday January 23, 2021 at Mayo Clinic Health System-Red Cedar, in Menomonie.
Jean was born January 6, 1930 in the Township of Weston, Dunn County. She was the daughter of Clarence and Ruth (Zeilinger) Styer and grew up in that community. Jean graduated from Menomonie High School in 1947 and from Dunn County Teacher's College in 1949 where she received her first Teaching License. She furthered her education by summer school and night classes at U.W. Eau Claire and U.W. River Falls. Jean married James Mulheron August 11, 1952 in Eau Galle and moved to Menomonie in 1957. Jean taught Elementary School in the area for forty years, retiring in 1994.
Jean loved playing cards, baking and she enjoyed decorating her home.
Jean is survived by her daughter, Debra (Bill) Marek of Roberts; two grandchildren, B.J. (Melanie) Marek, Nicole Marek; three sisters, Ruth Palmer of Anoka, MN, Julie Lunn of Bermuda and Charlotte (Casey) Fugina of Pompano Beach, FL, many nieces, nephews, other relatives and friends.
She is preceded in death by her parents, her husband Jim, October 3, 2020, a sister, Carolyn Boyle; two brothers, William and Frederic Styer.
Funeral services will be 2:00 PM Friday January 29, 2021 at St. Joseph Catholic Church in Menomonie with Rev. John Mano officiating. Burial will be at a later date at Sacred Heart Cemetery-Farm Hill, rural Elmwood.
Visitation will be held one hour prior to services at the church on Friday. Facial masks and social distancing are required.