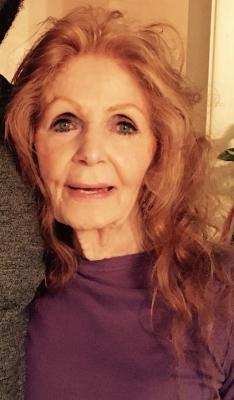 June Goethel, age 84, of Durand, passed away peacefully, Sunday, February 14, 2021 at Grace Woodlands in Eau Claire, WI surrounded by family.
She was born May 14, 1936, in Eau Claire, WI to Tilman and Agnes
(Charlamaigne) Benedict. She graduated from Regis High School and went on to earn her associate degree from Minneapolis Medical Technology School. She then worked at Luther Hospital in Eau Claire as a medical lab technician.
On April 4, 1959, she married Karl J. Goethel at St. Patrick's Church in Eau Claire. They moved to Durand, WI in 1961 where they started a family and Karl became an Associate in the Ryan Laue law firm. In 1964 June helped Karl become Pepin County District Attorney, something they did together for 16 consecutive terms.
She was blessed with five children, two boys and three girls. June spent her entire life dedicated to her children and husband.
June enjoyed being involved in her children's activities. She was a Girl Scout and CCD Leader. She and her husband enjoyed competing in Halloween costume contests and that naturally led to her children's Kiddie and Pet Parade entries, school projects and sports. June made each holiday an event for the family.
June acted in community theater and enjoyed being on stage. She volunteered with Pepin County Kinship and the Pepin County Democratic Party, often spending long hours at the voting polls. She enjoyed hunting for the unusual antiques, refinishing furniture, knitting and latch-hook rug making.
She enjoyed golfing, boating and staying at the Patisson's Radisson cabin on Lake Pepin. June stayed active with house projects, yard work and gardening. She also was in a bowling league and scored a perfect game at Club 10.
June is preceded in death by her husband, Karl, parents and sister Marlene (Benedict) McMillen.
She is survived by her children Karl (Milly) Goethel, Michael (Susan) Goethel, Elizabeth (Gary) Schuster, Jennifer (Daryl) Eisenbraun, and Nancy (Chris) Brown. She has 11 grandchildren: Kelly LaMore, Justin (Abby) Goethel; Sawyer, Paige, & Ryan Goethel; Chad, Trent, Lee (Meghan) & Kasey Eisenbraun; Taylor and Zach Brown. She has 10 great grandchildren: Preston and Kaelynn LaMore, Landon and Brynlee Goethel, Caiden, Trent Junior, Connor, Jacob and Molly Eisenbraun, and Marley June Abrego-Brown; sisters Shirley (Chet) Morgan, Barb (Mike) Murphy, and a brother Stan Benedict.
A Private Memorial Service will be held. Burial will be at St. Mary's Catholic Cemetery in Durand.
In Lieu of flowers, memorials should be sent to the United Cerebral Palsy, 2153 Eastridge Center, Eau Claire, WI 54701
https://ucpdane.org/. In honor of her grandson, Sawyer Goethel.
Rhiel Funeral Home & Cremation Services, Durand, is serving the family.