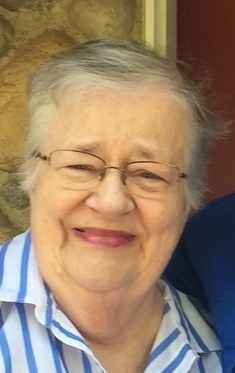 Susan (Sue) Plimpton Burgeson passed away on February 13, 2021 at age 80. Her family was by her side.
Sue was born in Chicago, Illinois, on June 13, 1940, to George and Carol (Bugbee) Plimpton living in East Chicago and Schererville, Indiana, while growing up. Sue had an older brother Peter Plimpton, and two cousins Jim and Tom Plimpton, whom she considered brothers. She shared many fond memories of the four of them growing up together.
After graduating from Valparaiso University in 1962, she moved to Myrtle Point, Oregon, to teach music at the local school and logging camps in the area. While playing the organ for church service, she saw Carl Burgeson walk in. It was love at first sight and she had a hard time concentrating on the music after that! They were married on July 11, 1964. They had three daughters, Carrie, Sarah and Rachel. In Oregon, Carl's career with the US Forest Service took them many places to live; Cave Junction, Mapleton, Silver Lake, Crescent, and La Pine. They loved each small town, where they were active in church and made many friends.
In 1984, the family moved to Sitka, Alaska, for Carl's career. They saw this opportunity as another great adventure and stayed for 31 years. Throughout her years there, Sue worked for Daily Sitka Sentinel newspaper; Sitka School District; and as a private piano teacher. She taught piano lessons for 13 years. Her "Chocolate Chip Cookie Challenge" was a highly sought-after prize by her students and she always kept a huge cookie in the freezer, just in case. She was always proud of all of her students.
In Sitka, Sue was very active with Grace Lutheran Church, playing the piano every Sunday and teaching Sunday School. She was well known in the community for playing the piano weekly at Sitka Community Hospital's Long Term Care, Sitka Pioneer Home, and Swan Lake Senior Center. She loved to entertain the residents with her music. Sue also played the piano for many elementary school spring and winter concerts. She was active in the "Babies and Books" and reading buddy library programs. Sue was known around town for her outgoing, inquisitive, positive personality. She truly made friends wherever she went. Her deep love for Sitka abided after they moved away.
Carl and Sue moved to Menomonie, Wisconsin, in 2015 to be closer to medical facilities and a change of scenery. Sue loved their beautiful, peaceful home, especially all the wildlife that frequented the property. They became members of Saint Paul's Lutheran Church. Sue enjoyed the fellowship they found there and still occasionally played for church service. They also hosted several weekly bible studies in their home and enjoyed making new friends that way.
Sue was preceded in death by her parents; a brother, Peter Plimpton; a cousin, Jim Plimpton; and her daughter Carrie Crye.
Sue is survived by Carl, her husband of 56 years; her daughters Sarah (Henry) Hopkins of Juneau, Alaska ; Rachel Miller of Seattle, Washington; and her beloved grandchildren; Tyler, Ariel Miller of Sitka, Alaska; Emma, Erik Hopkins of Juneau, Alaska; Declan Crye of Kodiak, Alaska; and cousin Tom Plimpton of Indianapolis, Indiana.
A Memorial service will be held at 2:00 PM Monday February 22, 2021 St. Paul's Evangelical Lutheran Church. The memorial services will be livestreamed on St. Paul's Menomonie Church Facebook page and Youtube channel for those unable to attend. Interment will be at a later date in the church cemetery.
In lieu of flowers, the family suggests that donations be made to St. Paul's Lutheran School, 1100 9th St. E., Menomonie, WI 54751.