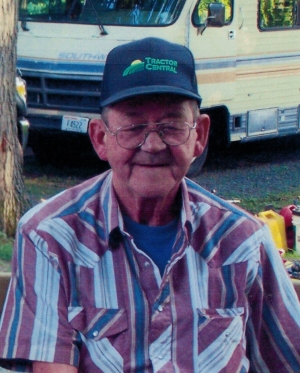 James W. King, age 76 of Elmwood, died Wednesday, February 24, 2021 at his home in Elmwood with his family by his side.
James was born on January 24, 1945 in St. Paul, MN. He was the son of Wallace and Ardeth (Smith) King. James attended high school in River Falls. After high school, James went into a partnership with his father in a salvage dealership. James married Shirley Bartz on July 31, 1965. Together they had four children; Kay, Kenneth, Wallace and Cynthia. In 1971, James and Shirley moved the family to the Town of Rock Elm, where he remained the rest of his life.
James loved to spend time at the family cabin near Fredrick with his family.
James is survived by his wife of 55 years, Shirley; three children, Kenneth (Shawnie) of Pepin, Wallace (Sara) of Spring Valley and Cynthia (Daniel) Kern of Bay City; son-in-law, Steven Beder of Bay City, seven grandchildren, Josh, Collin, Sadie, Faith, Hope, Tyler and Hunter; six great grandchildren, Jamison, McKenna, Blakely, Brylynn, Brewer and Raelynn; other relatives and friends. He is preceded in death by his parents and one daughter, Kay Beder.
A Celebration of Life will be held at a later date.
Rhiel Funeral Home & Cremation Services, Elmwood, is serving the family.