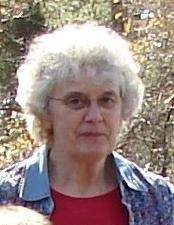 Diane F. (Stringer) Gibson, age 76 of Elmwood, passed away Monday, March 8, 2021 at the Heritage of Elmwood Nursing Home in Elmwood.
Diane was born August 15, 1944 in rural Elmwood. She was the daughter of Earl and Laura (Fuhrman) Stringer and graduated from Elmwood High School. Diane met Marvin Gibson and they were married on January 23, 1964. Diane was the mother of three children. As her children got older, Diane became part of the Headstart Program, she also helped Marvin with the family business, WaterCare Services. Diane retired with CESA Headstart after 31 years. In 2006, she also stepped back and took a less active role at WaterCare Services.
Diane enjoyed playing boardgames with her grandchildren, putting together a puzzle and reading a good book. She always looked forward to the TV show "Survivor" every season. And she loved buttered popcorn anytime!
Diane is survived by her three children, Felicia Harnish of Elmwood, Corey (Robin) of Eau Galle, Troy (Jenny) of Hazelhurst; seven grandchildren Nicholas, Alex, April, Victor, Jacob, Benjamin and Grant; two step-grandchildren, Jason and Jake; one sister, Violet Leehe and one brother, Leon Stringer; nieces, nephews, other relatives and friends. She is preceded in death by her parents, husband Marvin Gibson; two brothers, Don Stringer and James Stringer; two sisters, Carol VanSchoonhoven and Joyce Seipel.
Funeral Services will be 12:00 PM (noon) Saturday March 20, 2021 at Forest Center Church of the Nazarene, E7112 270th Ave. Menomonie, with Rev. Clifford Larabee officiating. A light lunch will be held immediately following the services. Private burial will be in the Clearview Cemetery in Eau Galle at a later date.
Visitation will be held from 10:30 AM until the time of services at the church on Saturday.