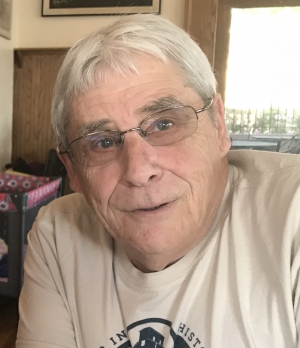 Robert J. Colaizy age 69 of Menomonie, formerly of St. Paul, MN died Saturday March 13, 2021 at the Mayo Clinic Health System in Eau Claire.
Bob was born August 8, 1951 in St. Paul, MN. He was the son of Emmett and Lorraine (Fero) Colaizy and grew up on the East Side. Bob graduated from Harding High School in 1969. Bob was drafted into the U.S. Army during the Vietnam War. Bob married Shari L. Yauch, his wife of 49 years, June 10, 1971 in St. Paul, MN. Bob began his 40+ year career in the U.S Postal Service in St. Paul, MN. He also worked in Rochester, MN and retired from the Postal Service in Menomonie, WI.
Bob enjoyed his love of Minnesota sports. He enjoyed spending time with his grandchildren and being their biggest fan. His enduring love of his family always showed through in all that he did.
Bob is survived by his wife, Shari of Menomonie; his children, Tawny (Kevin) Quast of Wellington, CO; Jeff (Emily) Colaizy of Eden Prairie, MN; three grandchildren, Riley, Benny and Emmett; one brother, Mike (Beth) Colaizy of Dresser, WI; a sister, Janet Hanson of Rosemount, MN, several nieces, nephews, other relatives and friends.
He is preceded in death by his parents.
A Celebration of Life will be held at a later date. Internment will be in Fort Snelling National Cemetery.