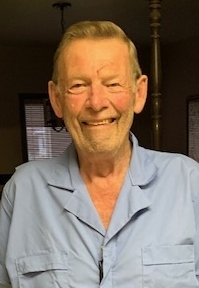 Loyal "Doc" C. Monson age 81 of Plum City, passed away on Friday April 9, 2021 at the Plum City Care Center in Plum City.
Loyal was born October 9, 1939 on the home farm in Trempeleau County, rural Osseo. He was the son of Orville and Geneva (Anderson) Monson and grew up in rural Augusta. Loyal graduated from Augusta High School in 1957. He attended U.W. River Falls for a year. He then "pissed around" for a couple years. In 1959 Loyal returned to U.W. River Falls and entered the Pre-Veterinary Program. In 1961 he enlisted in the U.S. Army. While waiting to be deployed to Germany, his high school sweetheart, Mona Redmond, "chased him down" to Fort Leonard Wood, MO where they were married June 17, 1961. They lived in Germany until 1964. After the service they lived in South St. Paul, MN. Loyal returned to U.W. River Falls and completed his Pre-Veterinary Program. He attended the University of Minnesota-School of Veterinary Medicine and graduated in June of 1969.
Doc and his family moved to Plum City in July of 1969 and began his career as a large animal Veterinarian. Doc served mainly the small family farms in Plum City and surrounding communities. This was his passion until he retired in 2010.
He was proud to be part of the Plum City community and was active in the American Legion Post 365 and the Immanuel Lutheran Church.
Doc is survived by his children, Scott (Julie) Monson of Phoenix, AZ, Pam (Troy) Bellrichard of River Falls; five grandchildren, Rachael (Chris) Caliendo, Daniel Monson, Carly (Brandon) Monson Rhoades, Hannah and Sarah Bellrichard; one great grandson, Jackson Caliendo; a brother Gaylord (Linda) Monson; a sister, Elna (Charley) Hizer; several nieces, other relatives and friends.
He is preceded in death by his parents and his wife Mona, in 2010.
Memorial services will be at 11:00 AM Tuesday April 13, 2021 at Immanuel Lutheran Church in Plum City with Rev Daniel Pfaffe officiating. Burial will be at the West Lawn Cemetery in Augusta at a later date.
In lieu of flowers, the family prefers memorials to Immanuel Lutheran Church in Plum City.
Visitation will be held from 4:00 to 7:00 PM Monday at the Rhiel Funeral Home in Durand and one hour prior to services at the church on Tuesday.