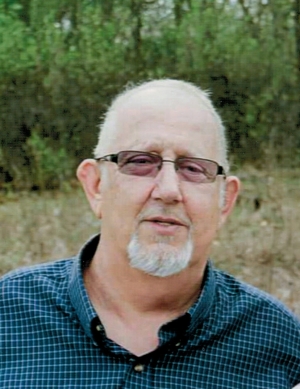 Daniel F. Link age 66 of Menomonie, died Saturday May 22, 2021 at the American Lutheran Home in Menomonie surrounded by his family.
Dan was born April 11, 1955 in Menomonie. He was the son of Sherman and Myrtle (Hintzman) Link and grew up in Menomonie and attended Menomonie High School. Dan married Ann Suckow April 24, 1982 in Menomonie. After marriage they made their home in Menomonie and raised their family. Dan worked for Brad Ragan Tire Service in Eagan, MN for many years. He finished his career with TLI in Hudson, WI
Dan enjoyed fishing, hunting with his nephews and taking his dog Chuck for his weekly rides.
Dan is survived by his wife, Ann; two daughters, Kallie (Mike) Beguhn of Menomonie; Krista (Justin) Howard of Menomonie; three sisters, Sandra Traun of Menomonie, Cheryl (Dan)Wyss of Boyceville; Patty (Don) Larson of Knapp; seven brothers, Ron (Shirley), Jim (Audrey), both of Menomonie, Roger, Dean, David (Darlene) all of Knapp; Robert (Debra) of Woodville, Gary (Jan) of Knapp, many nieces, nephews other relatives and friends.
He is preceded in death by his parents, two brothers, Tom and Jerry; a grandson, Phillip Howard; a sister-in-law, Missy Link; brother-in-law, Cy Traun; nephews, Chuck Traun and Skyler Link; a niece, Julie Wyss.
Private Family Memorial services will be held at 9:30 AM Thursday May 27, 2021 at Rhiel Funeral Home in Menomonie. Burial will follow the services at Forest Hill Cemetery in Knapp.
Public visitation will be held from 4:00 to 7:00 PM Wednesday May 26, 2021 at the Rhiel Funeral Home in Menomonie.
Online condolences to the family may be made at www.rhielfuneralhome.com