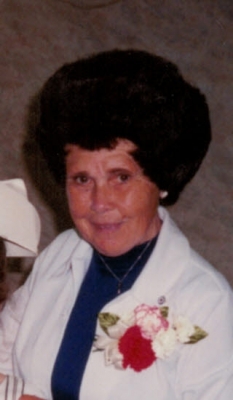 Erma L. "Sandy" Heit, age 99 of Durand, died Wednesday, May 26, 2021 at the American Lutheran Home in Mondovi.
Sandy was born and raised in Arkansaw, WI. She was the daughter of Herman and Myrtle Schultz. Sandy attended and graduated from Arkansaw High School in 1940. After high school, Sandy attended UW-Madison and graduated with a degree as a Registered Nurse. Upon graduation, Sandy enlisted into the Army and was stationed in the Philippines caring for wounded soldiers during WWII. Sandy returned to Chicago, IL and married Glen L. Heit on June 26, 1947. Later, Sandy and Glen returned to Durand where she worked at Marycrest Hospital and Chippewa Valley Hospital (Advent Health) until her retirement in the early 1990s.
Sandy was known for being a hard worker, with a big, compassionate heart. She touched the lives of countless doctors and patients in her tenure as a Registered Nurse. She loved her time at the cottage, spending numerous hours looking for arrowheads and agates. Sandy also enjoyed yardwork, feeding the squirrels, and cheering on the Minnesota Twins. Most importantly, Sandy loved to spend time with her grandchildren and great grandchildren, sharing in their life activities.
Sandy is survived by her three sons, Gary, Gregory (Pam) and Steven; four grandchildren, Grant (Trista) Heit, Camalla (Chad) Catt-DeWyre, MyLynnda (Steve) Galewski, and Tiffannie (Jeremy) Saueressig; nine great grandchildren, Brevin, Keegen, Abraham, Addison, Olivia, Maizy, Remilyn, Gage, and Eisen. She is preceded in death by her parents, husband, and grandson-in-law, Kasey Catt.
Private family services will be held.